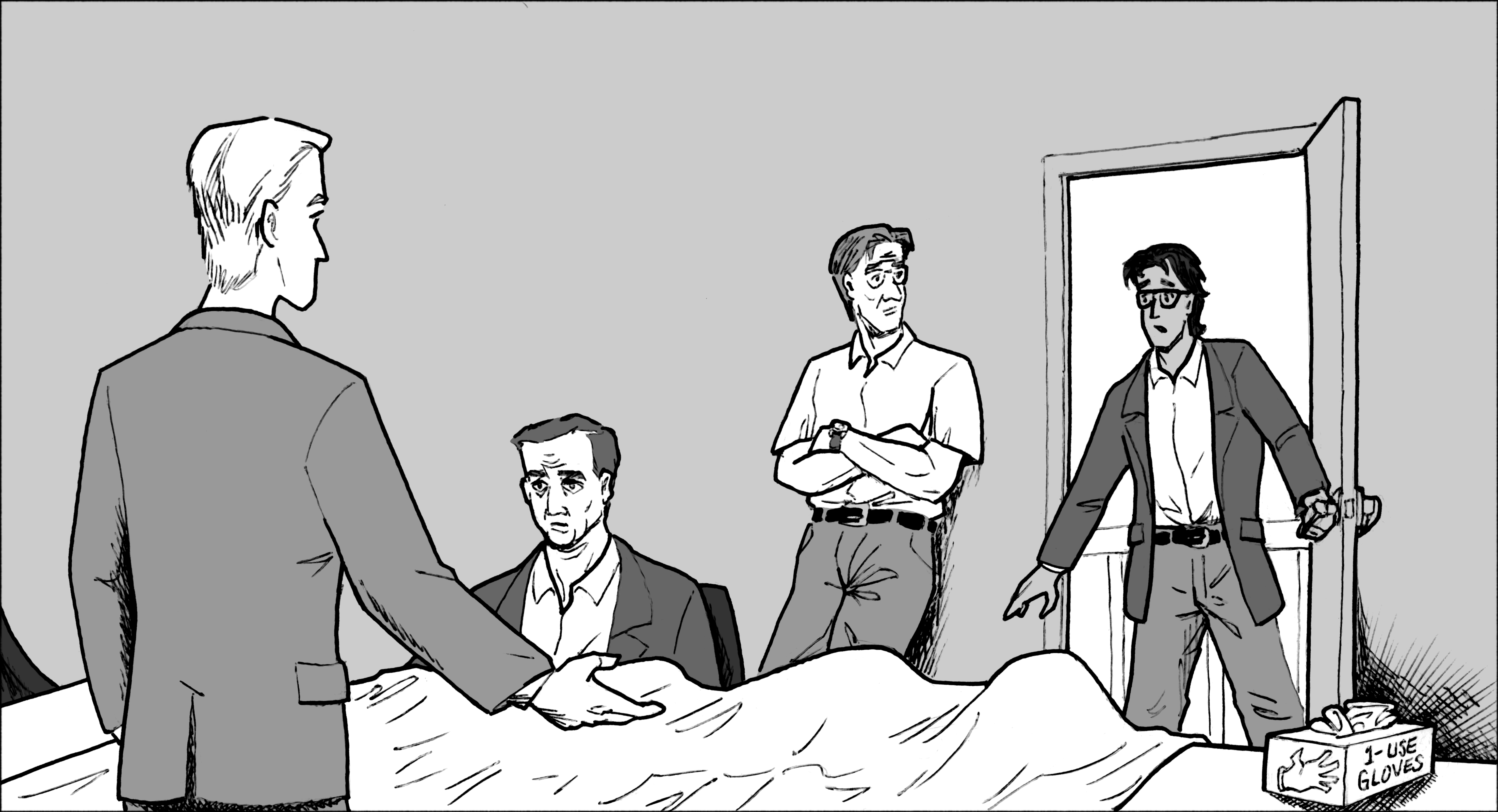 Click to load or right-click to download full-size image.
INT. WAREHOUSE CONFERENCE ROOM – DAY
Harry enters the room. Joe, Ernie, and ARTHUR BERGMAN are already present. Harry, Joe, and Ernie all look unkempt: unwashed, unshaven, rumpled clothes. Bergman is impeccably dressed and groomed.
On the table in the room, under a sheet, are laid out a set of human skeletal remains. A box of nitrile gloves can be found at the head of the table.
HARRY
Arthur, why are you here?
ARTHUR
Given the circumstances and my standing as your chief legal counsel, it seemed appropriate that I should be here.
HARRY
What the hell happened?
Please do not reproduce this storyboard or its associated screenplay text without permission from Faustus, who may be contacted here.