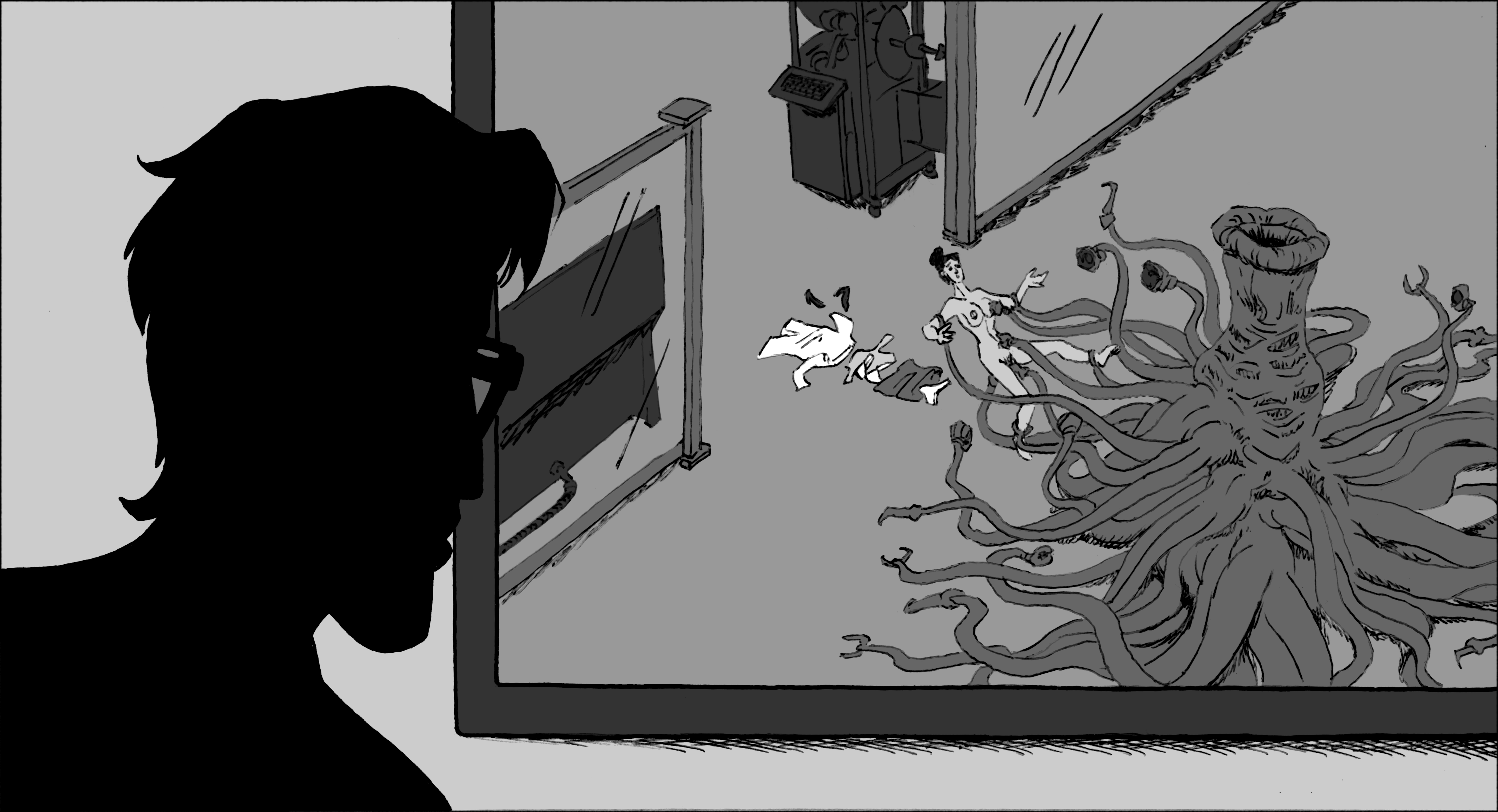 Click to load or right-click to download full-size image.
INT. WAREHOUSE CONFERENCE ROOM – DAY
JOE
Something happened to Rosalie, possibly an accident.
HARRY
Possibly an accident?
ARTHUR
Ernie, perhaps we should just show Harry what the security camera caught.
ERNIE
Sure.
Ernie hits a clicker. Harry watches a blurry image of a nude Rosalie enmeshed what is apparently an amorous encounter with tentacles.
HARRY
I can't believe what I'm seeing.
JOE
At least we know what those phallus tentacles are for.
Please do not reproduce this storyboard or its associated screenplay text without permission from Faustus, who may be contacted here.