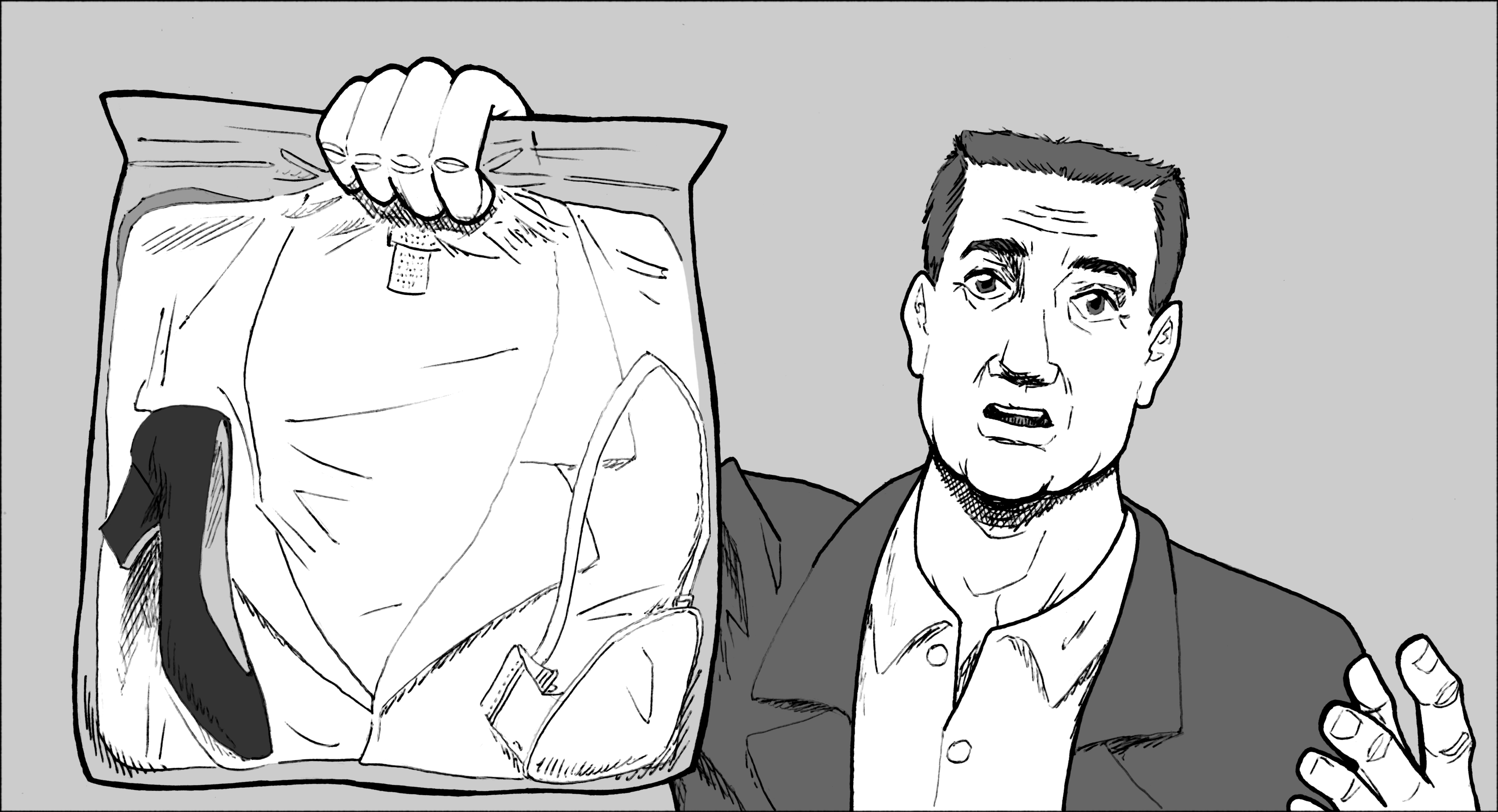 Click to load or right-click to download full-size image.
INT. WAREHOUSE CONFERENCE ROOM – DAY
JOE
At least we know what those phallus tentacles are for.
HARRY
The creature attacked her?
JOE
We don't think so. The security camera shows her removing her clothes herself, and we found them in a pile on the floor.
Joe reaches under the table and pulls up a sealed plastic bag containing Rosalie's clothes and shoes.
JOE
No rips, no damage. It looks like this is something Dr. Quisp did to herself.
HARRY
Who was on internal security overnight? It was Sam, wasn't it? Shouldn't he have stopped it?
ARTHUR
I interviewed him myself, Harry. Claims to have no memory of any of these. He seemed a bit incoherent, as if he were on drugs or had been drugged…
HARRY
Arthur, Sam's an excellent employee with a very clean record…
ARTHUR
I'm not leaping to any conclusions here. Just telling you what I observed.
Please do not reproduce this storyboard or its associated screenplay text without permission from Faustus, who may be contacted here.