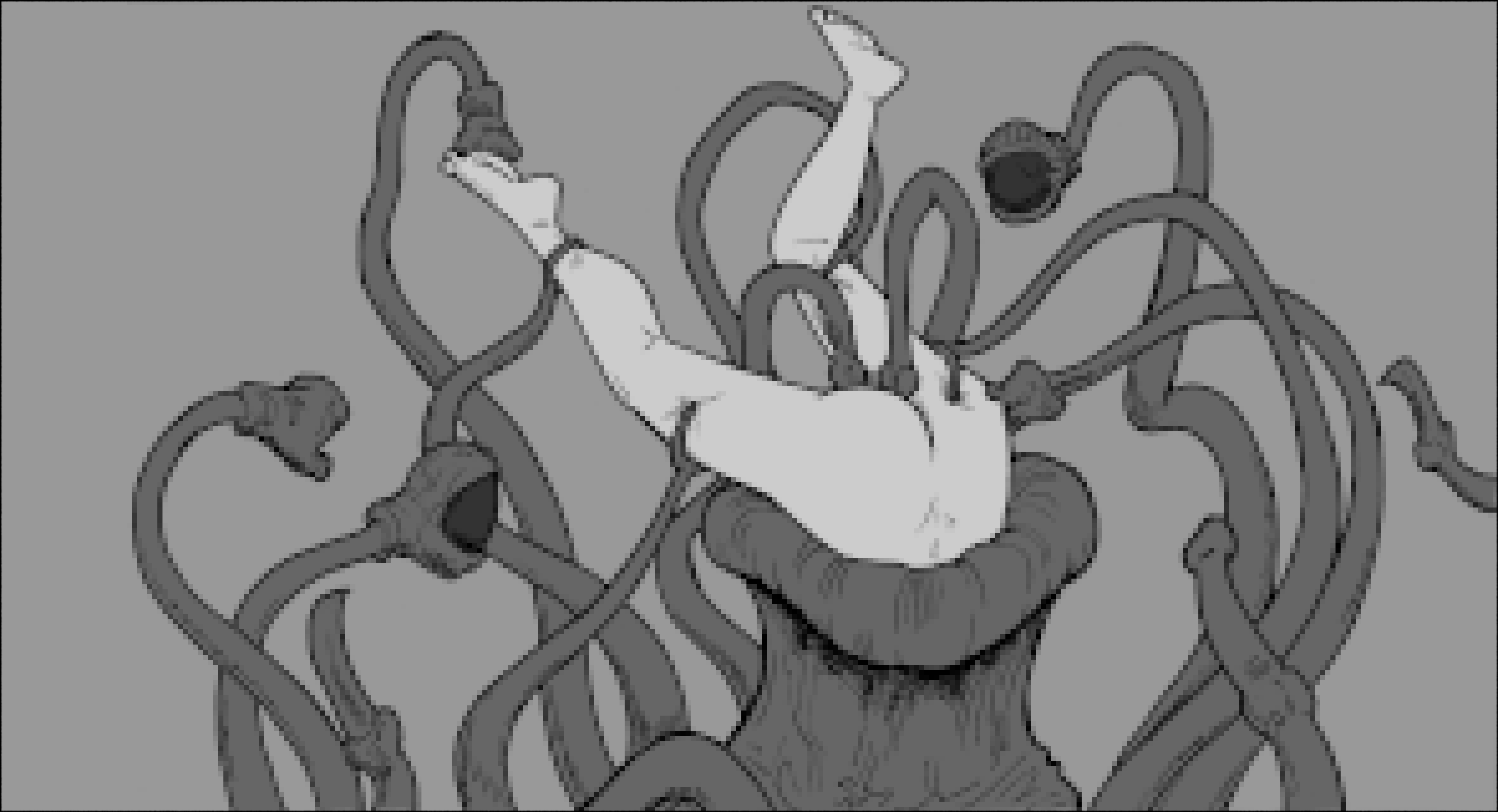 Click to load or right-click to download full-size image.
INT. WAREHOUSE CONFERENCE ROOM – DAY
Harry turns back to the monitor, looking horrified.
HARRY
How long does this obscene sequence go on?
ERNIE
About forty-five minutes, Harry.
ARTHUR
Maybe it's best to show him how it ends.
ERNIE
Sure.
Ernie punches a few buttons and the video jumps in time.
On the screen, a blurry image of a nude Rosalie sliding down the top siphon of the Gynophage. She is already half swallowed when the video begins.
JOE
Dr. Quisp never appears to have been resisting, even when the creature was clearly eating her alive.
HARRY
I can't believe this.
Please do not reproduce this storyboard or its associated screenplay text without permission from Faustus, who may be contacted here.