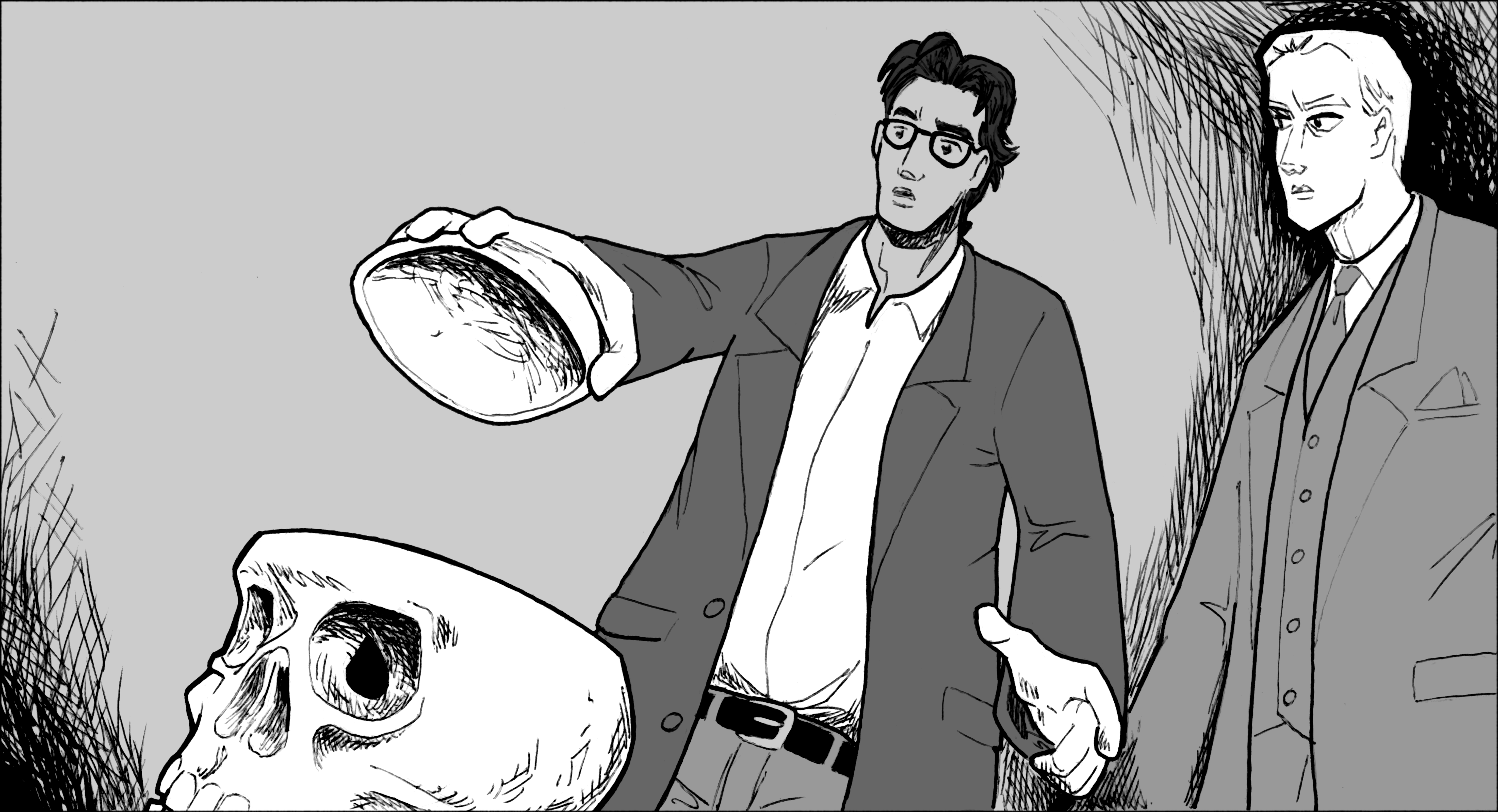 Click to load or right-click to download full-size image.
INT. WAREHOUSE CONFERENCE ROOM – DAY
Harry then reaches down to Rosalie's skull and picks up the top half, which comes away very easily, neatly cut as is with an autopsy bone saw.
HARRY
Did somebody try to autopsy her brain already?
JOE
No. That's how we found it. This surgically precise cut is apparently something the creature did itself.
ERNIE
Why?
JOE
Wanted to get at her brain for some reason.
Please do not reproduce this storyboard or its associated screenplay text without permission from Faustus, who may be contacted here.