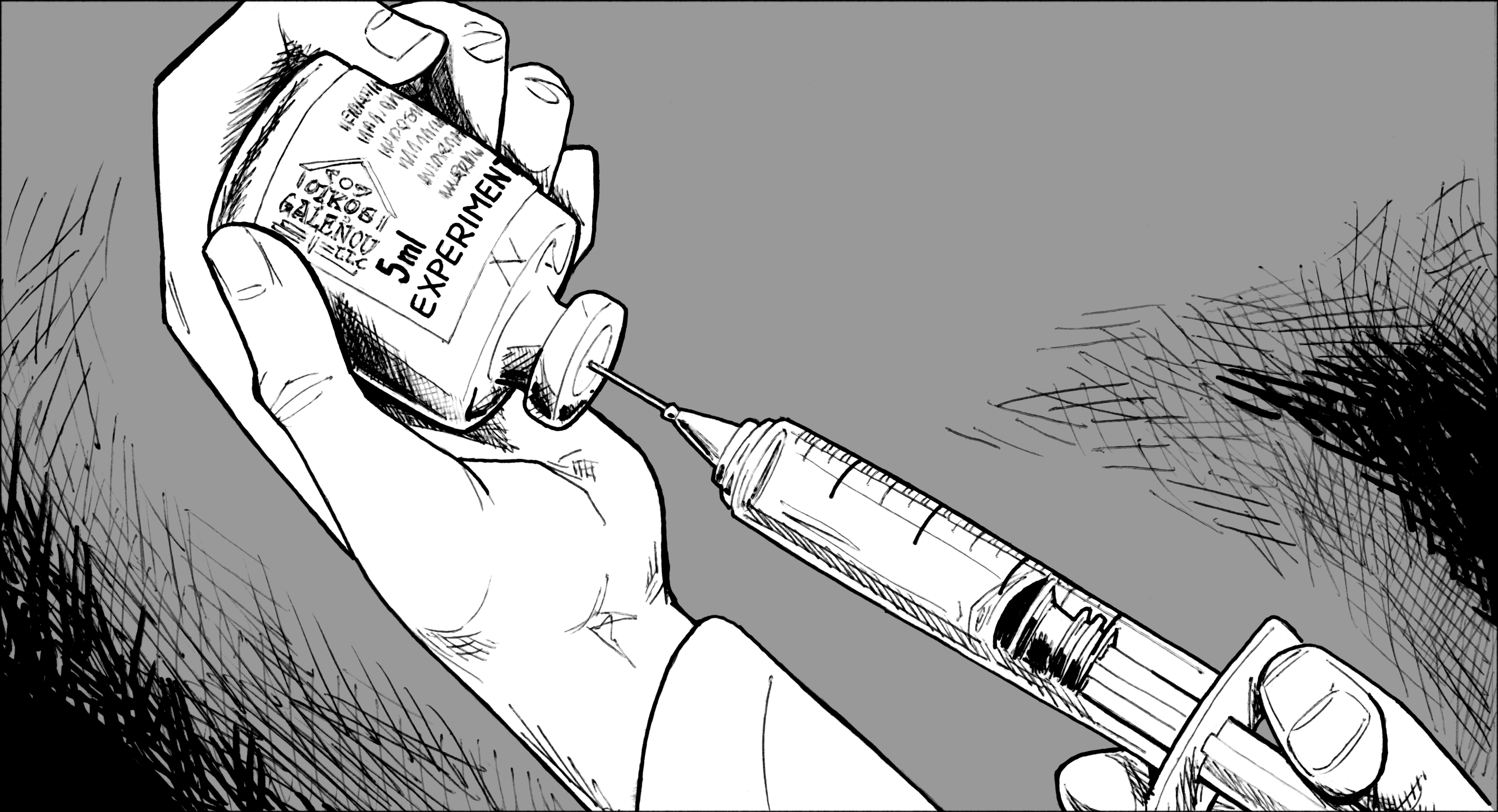 Click to load or right-click to download full-size image.
INT. A NURSING HOME ROOM – DAY
EXTREME CLOSE-UP OF THE MEDICINE BOTTLE
It has various things printed on its label, including EXPERIMENTAL and the plainly visible logo of OIKOS GALENOU LLC.
BACK TO SCENE
DAN
It's good medicine, isn't it, Nurse Frieda?
NURSE FRIEDA
(smiling with genuine warmth)
It certainly is, Mr. Martin.
Please do not reproduce this storyboard or its associated screenplay text without permission from Faustus, who may be contacted here.