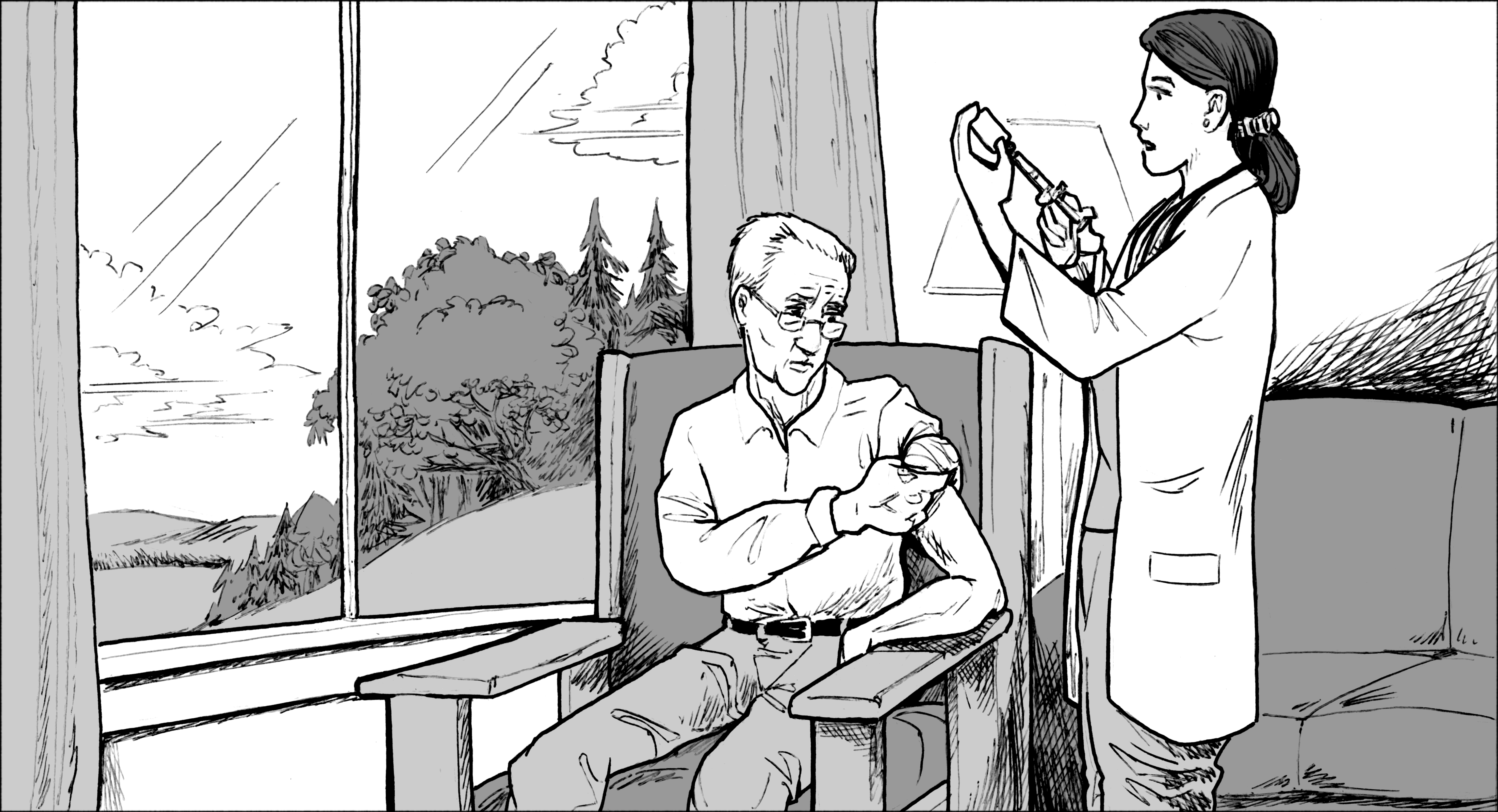 Click to load or right-click to download full-size image.
INT. A NURSING HOME ROOM – DAY
DAN MARTIN, an elderly man, sits by the window reading a book. NURSE FRIEDA enters pushing a cart with medication.
NURSE FRIEDA
Good morning, Mr. Martin.
DAN
Oh good morning, Nurse Frieda.
NURSE FRIEDA
It's time for your medicine.
DAN
Oh yes, of course.
Dan rolls up his sleeve. Nurse Frieda fills a small syringe.
Please do not reproduce this storyboard or its associated screenplay text without permission from Faustus, who may be contacted here.