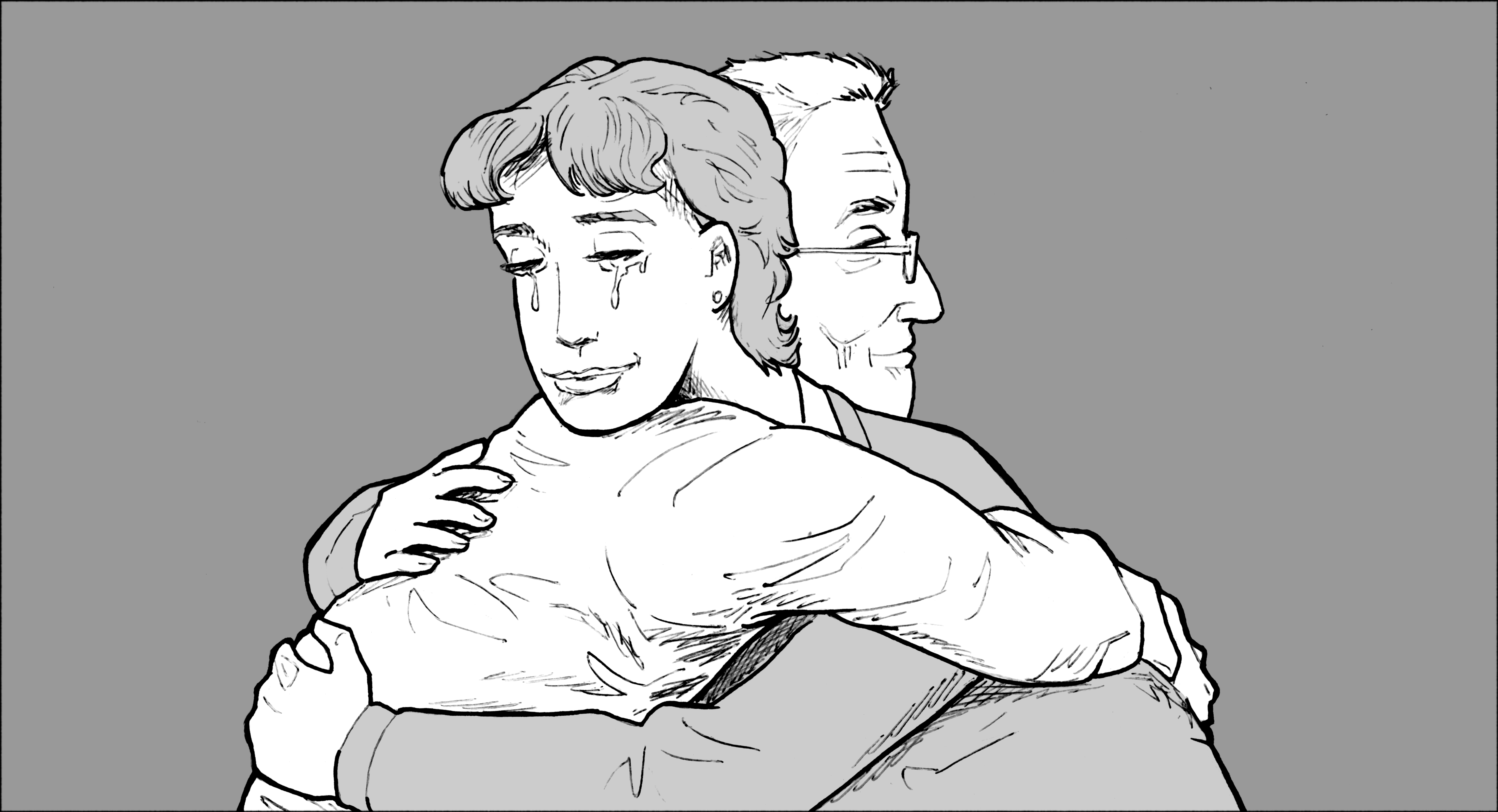 Click to load or right-click to download full-size image.
INT. A NURSING HOME ROOM – DAY
Joan enters Dan's room. Dan rises to greet her.
DAN
Joan! Thank you for coming to see me.
Dan gives Joan a hug. Joan looks stunned.
JOAN
Daddy?
DAN
Sit down, Joanie.
They sit.
JOAN
You…you seem so much better.
DAN
It's this new medicine they have.
(taps his temple with his forefinger)
It's helping my memory come back.
JOAN
I…
DAN
I woke up this morning, and I was remembering. I was thinking how a fall day like this one was so much like your first day in kindergarten. Do you remember that? Your mother and I took you there together and we stood in line with all the other parents. You had a backpack full of things almost as big as you were. Many of the other children were crying but you were very brave. And I remember telling you "You must respect your teacher, Joanie." And do you remember what you said in reply?
JOAN
(incredulous)
No.
DAN
You said "I bet I know lots of things she doesn't." Your mother and I almost couldn't stop laughing.
Joan begins to cry. She suddenly reaches out and embraces Dan.
JOAN
Oh, Daddy. You're better…
DAN
I think lots of things are going to be better from now on.
Please do not reproduce this storyboard or its associated screenplay text without permission from Faustus, who may be contacted here.