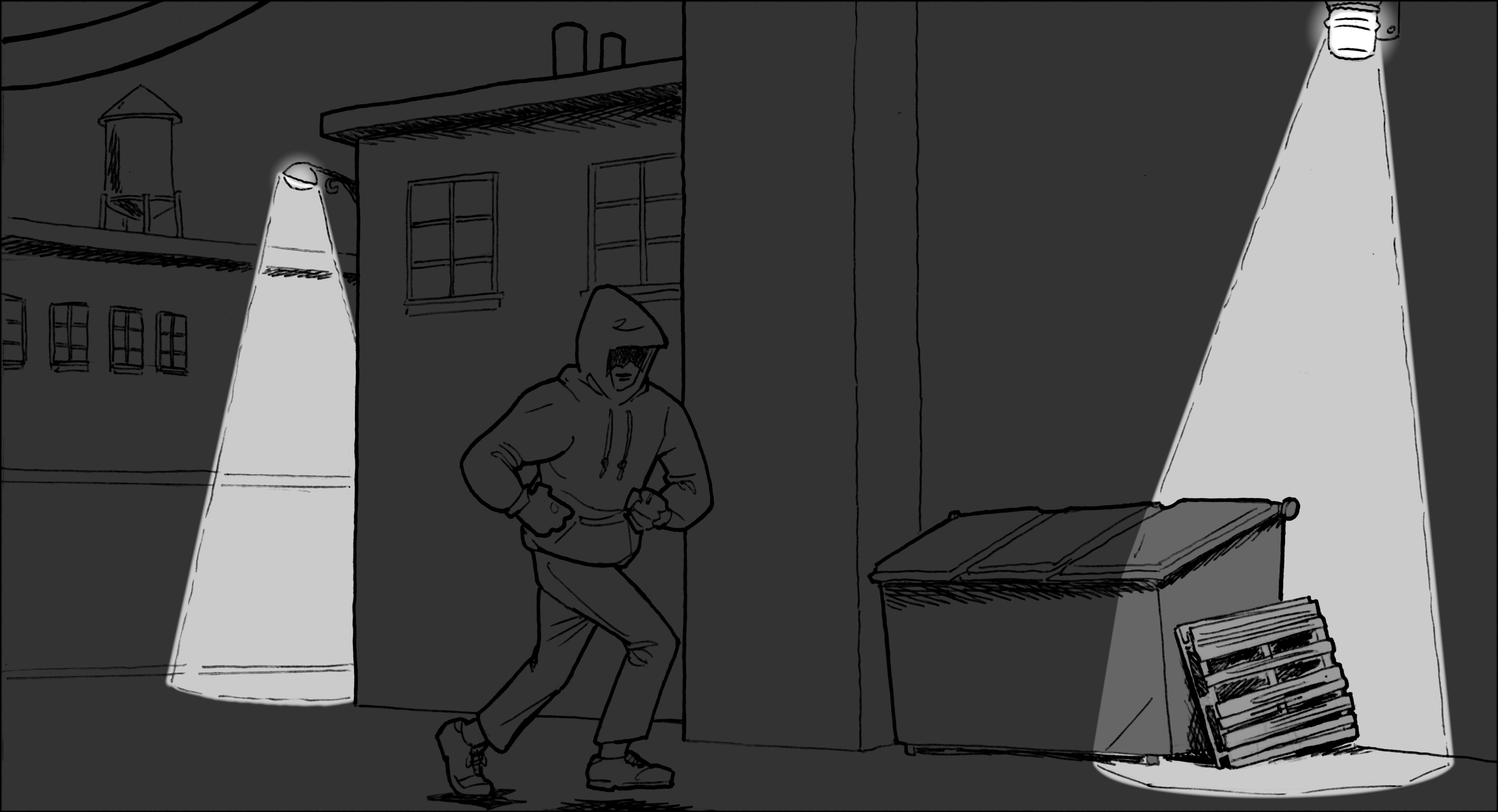 Click to load or right-click to download full-size image.
EXT. THE SECURITY BOOTH AT WAREHOUSE ENTRANCE – NIGHT
FRED sits in the security booth as Joe exits the warehouse.
FRED
(over intercom)
Good night, Dr. Tucker.
Joe waves and then walks away into the dark. Fred waits a few second then pulls a little two-way radio off his belt and says something in a fake foreign language.
TERRORIST #1, wearing an oversize black hoodie, jogs up out of the dark. Fred buzzes him in the main entrance.
Please do not reproduce this storyboard or its associated screenplay text without permission from Faustus, who may be contacted here.