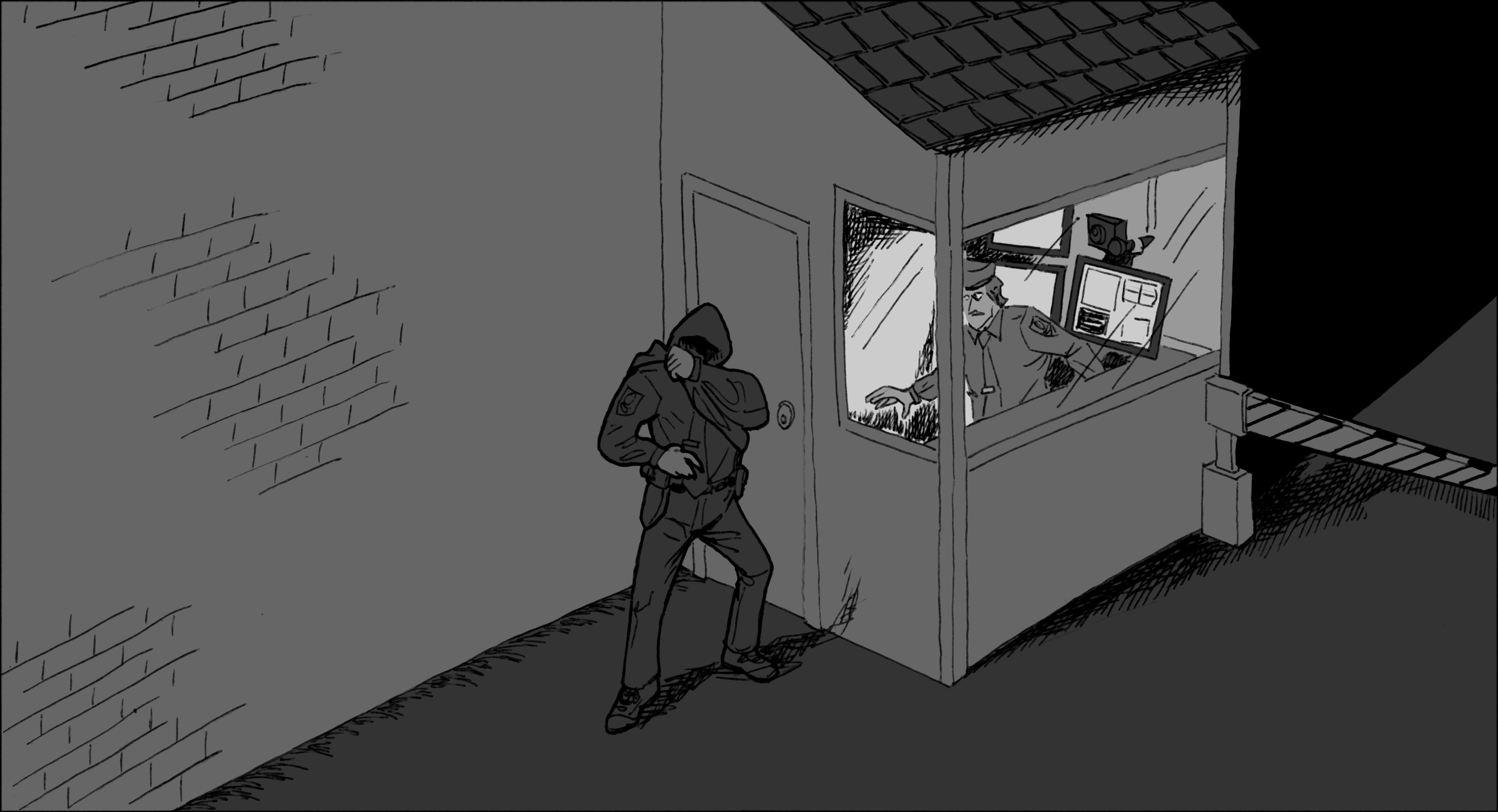 Click to load or right-click to download full-size image.
EXT. THE SECURITY BOOTH AT WAREHOUSE ENTRANCE – NIGHT
A moment later Terrorist #1 enters the back of the security booth and sheds his black hoodie. He is wearing a security guard's uniform just like Fred's.
Terrorist #1 takes Fred's place in the both. Fred slips out the back of the booth.
Please do not reproduce this storyboard or its associated screenplay text without permission from Faustus, who may be contacted here.