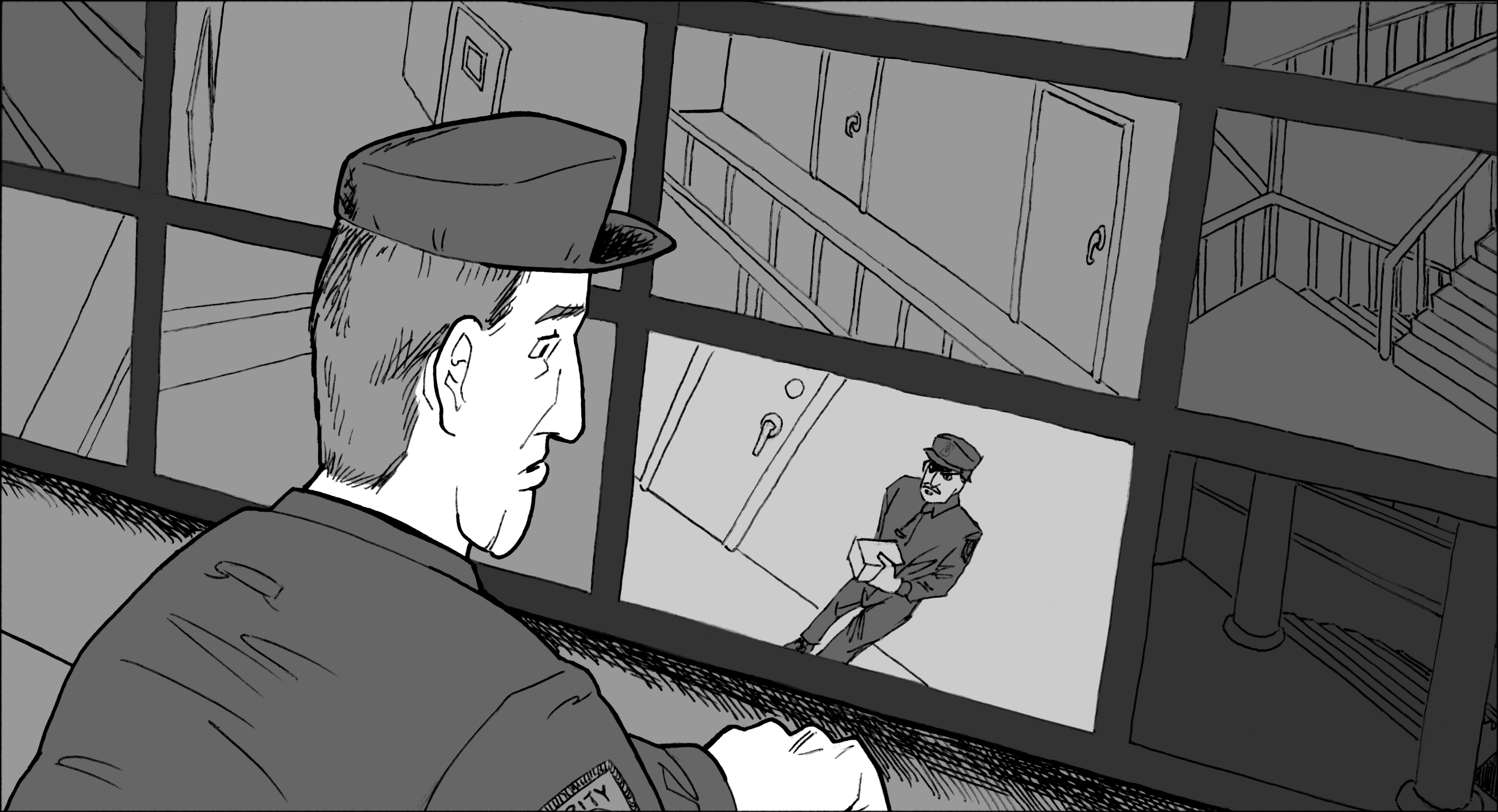 Click to load or right-click to download full-size image.
INT. SECURITY ROOM – NIGHT
Sam, in his security guard's uniform, is watching various monitors when there is a KNOCK at the door to the room.
SAM
(glancing at a monitor on which Fred appears)
Fred, is that you?
FRED
Yeah. I was able to get that "delivery" you wanted.
SAM
Ain't you supposed to be at your post, Fred?
FRED
I got Larry to fill in for me, but he can't for long.
SAM
(shrugging)
Okay, okay.
Sam opens the door. Fred stands in the doorway holding a pistol with a silencer.
Please do not reproduce this storyboard or its associated screenplay text without permission from Faustus, who may be contacted here.