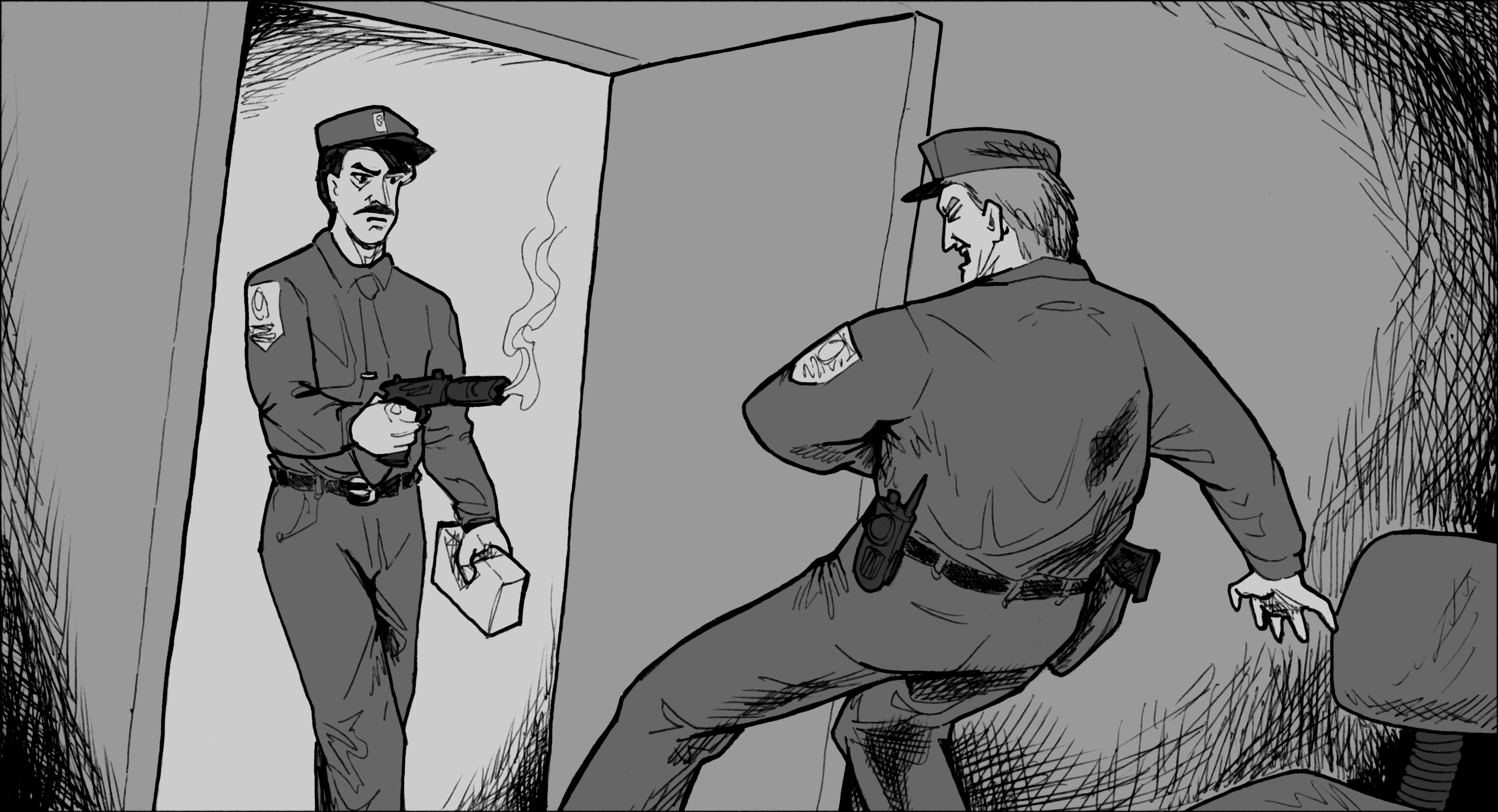 Click to load or right-click to download full-size image.
INT. SECURITY ROOM – NIGHT
SAM
What the…
Fred shoots Sam twice in the chest, gravely wounding him. Sam staggers backwards and collapses.
Fred steps into the security room and closes the door behind him. He takes the radio off his belt and speaks briefly in a foreign language in it again.
Please do not reproduce this storyboard or its associated screenplay text without permission from Faustus, who may be contacted here.