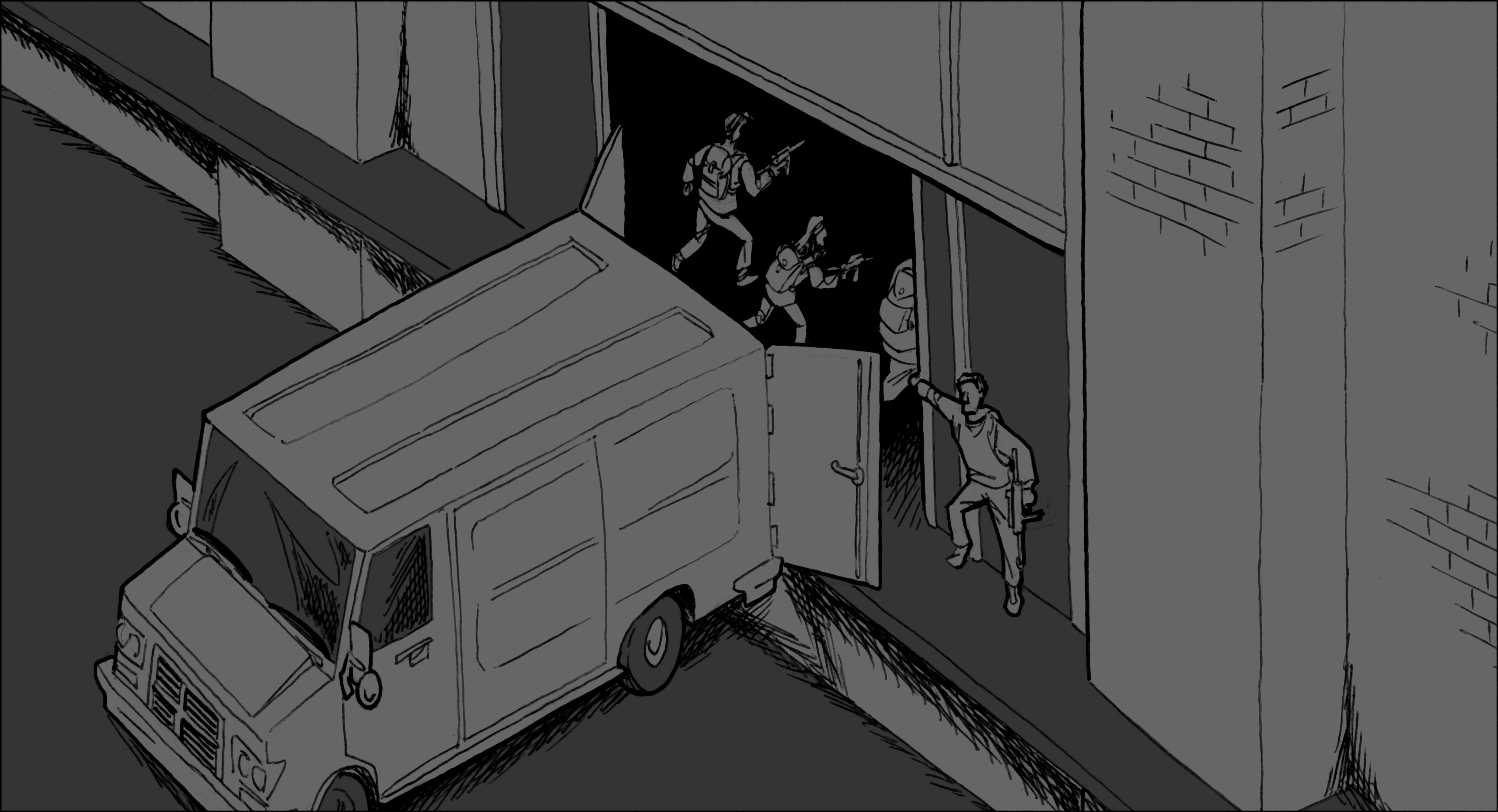 Click to load or right-click to download full-size image.
EXT. THE SECURITY BOOTH AT WAREHOUSE ENTRANCE – NIGHT
An unmarked van backs up to the doors of the warehouse.
Terrorist #1 BUZZES open the door. Four terrorists (TERRORISTS #2 – #5) armed with automatic weapons enter the building at a run.
Please do not reproduce this storyboard or its associated screenplay text without permission from Faustus, who may be contacted here.