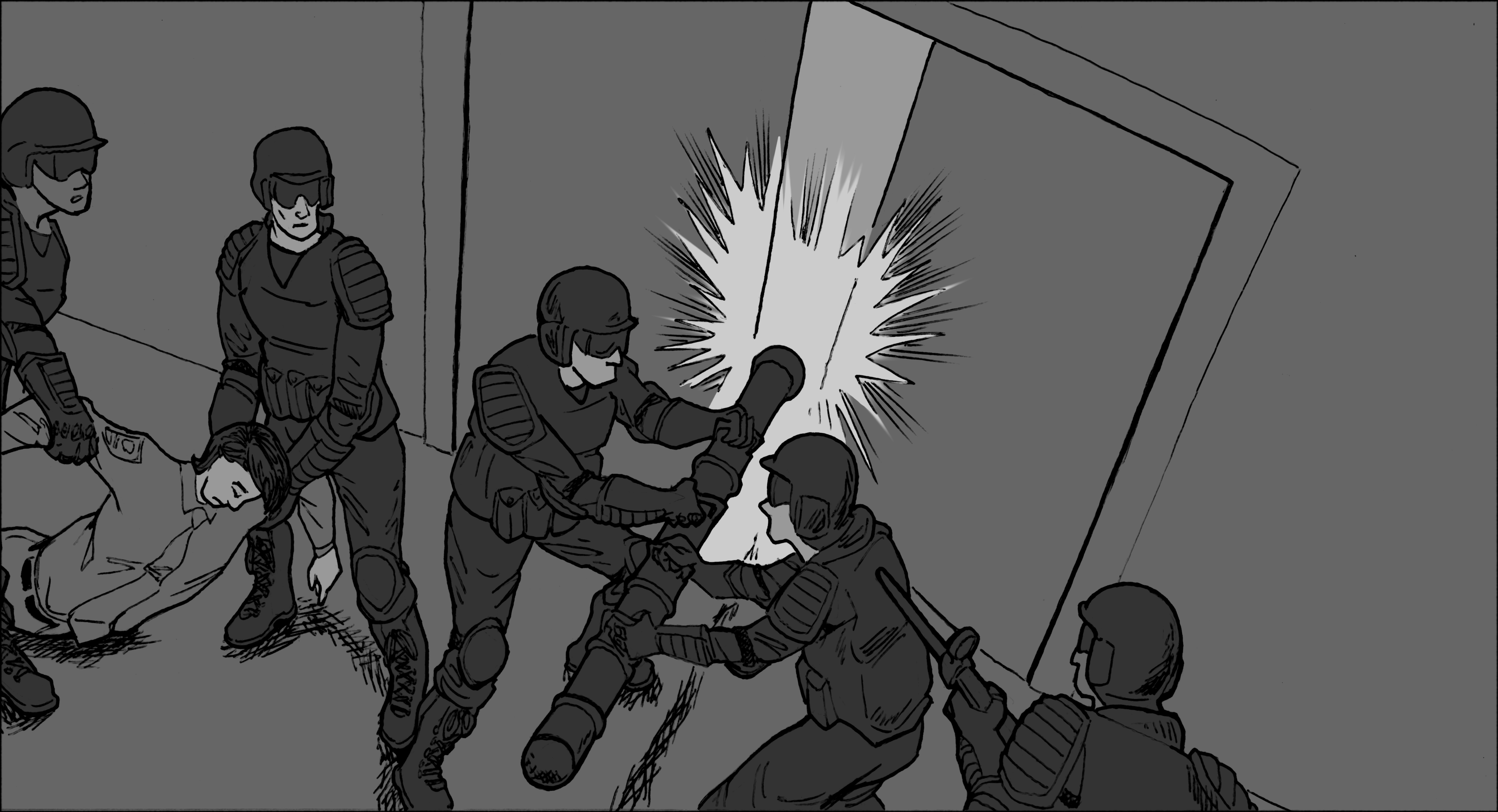 Click to load or right-click to download full-size image.
MONTAGE – SWAT TEAM ARRIVES
– A column of SWAT officers use a battering ram to force their way into the main space. Two other officers are dragging the mortally wounded Terrorist #1 away.
Please do not reproduce this storyboard or its associated screenplay text without permission from Faustus, who may be contacted here.