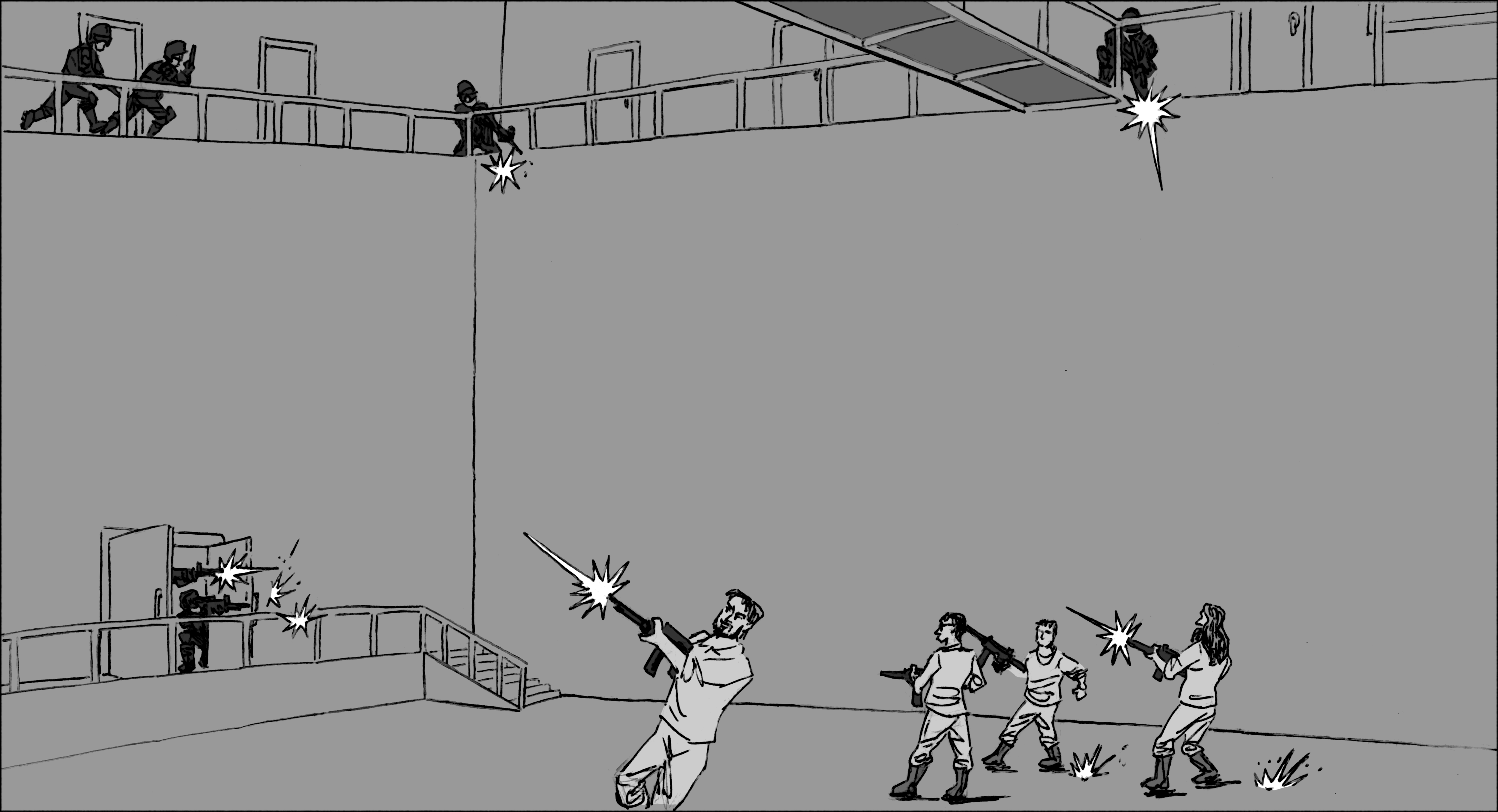 Click to load or right-click to download full-size image.
INT. THE MAIN WAREHOUSE SPACE – NIGHT
SWAT officers swarm in, some through the entrances and others on the catwalk or offices above. There is a brief gun battle between the terrorists and the SWAT team.
In the course of the gun battle one SWAT officer is wounded while Terrorists #2 – #5 are killed by the SWAT team in short order.
Please do not reproduce this storyboard or its associated screenplay text without permission from Faustus, who may be contacted here.