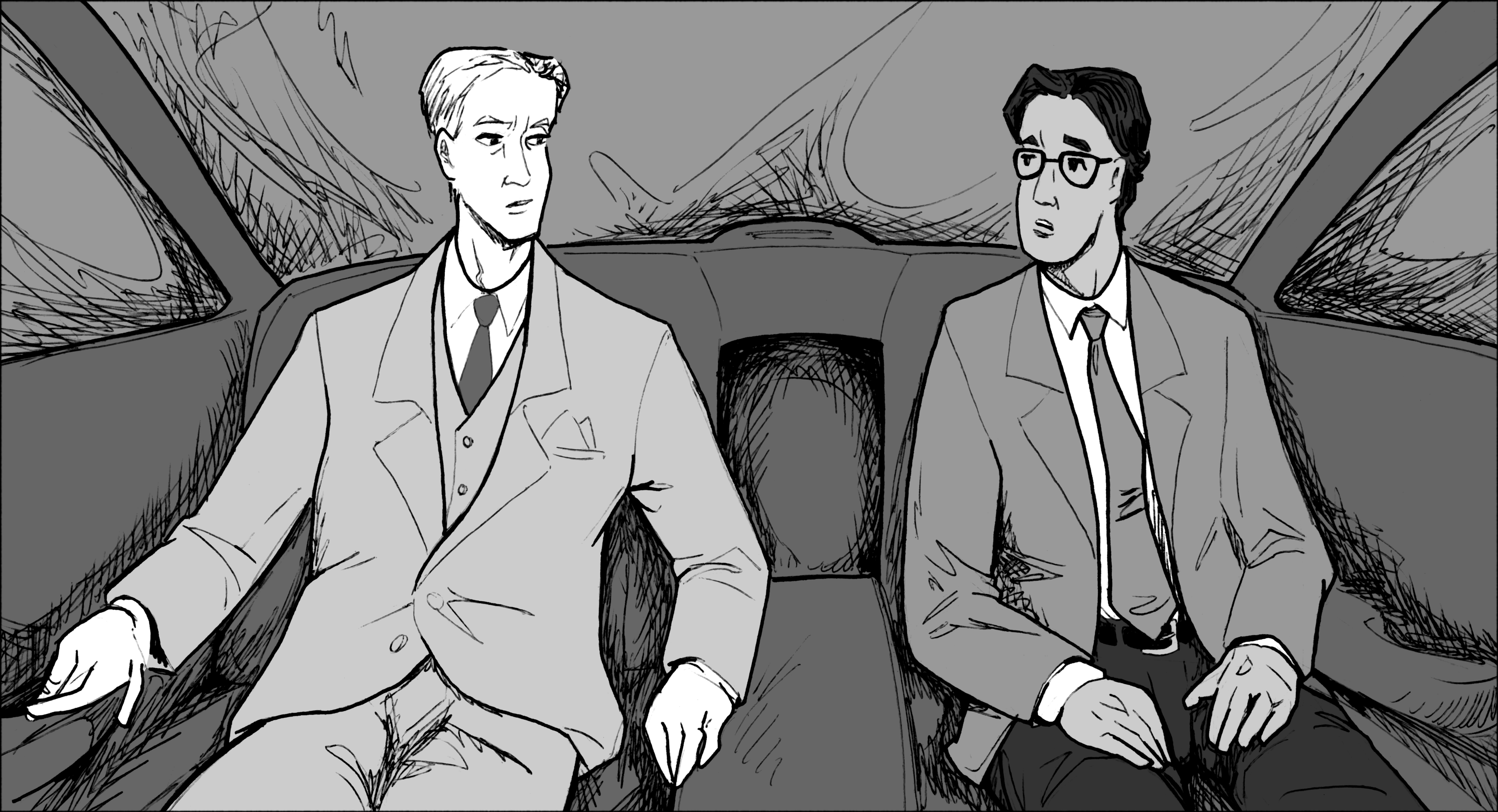 Click to load or right-click to download full-size image.
EXT. A WASHINGTON DC STREET – DAY
A very high-end car drives along.
INT. CAR WITH DRIVER – DAY
Inside the car. The car has a uniformed driver. In the back seat, wearing business suits, are Harry and Arthur.
ARTHUR
I wouldn't worry about this too much, Harry. They don't want to crucify you.
HARRY
So why are they asking me out here? I'm just a doctor, not some sort of national security man.
ARTHUR
My guess is they want your cooperation with something.
EXT. OUTSIDE A GRAY-LOOKING FEDERAL BUILDING – DAY
The car signals left and pulls into a parking garage.
Please do not reproduce this storyboard or its associated screenplay text without permission from Faustus, who may be contacted here.