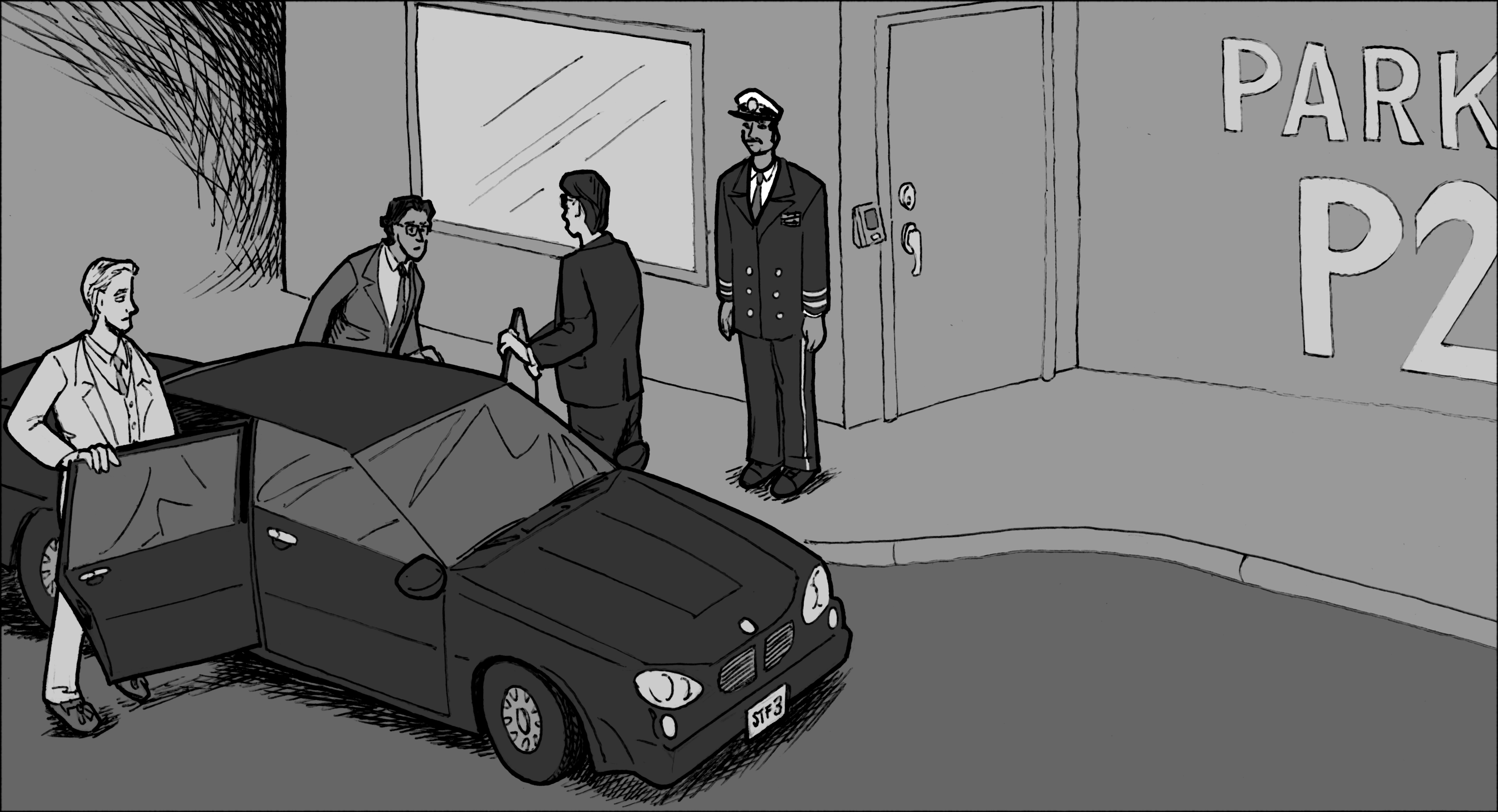 Click to load or right-click to download full-size image.
INT. THE GARAGE – DAY
The car pulls up to a curb inside the garage. The car's uniformed driver gets out and opens the door for Harry, who then gets out. Arthur gets himself out.
They are greeted by LT. HERNANDEZ, who is wearing full Naval dress uniform.
HERNANDEZ
Dr. Lal? Mr Bergman? I'm Lieutenant Hernandez. I'll be taking you up to see Deputy Director Richards. If you'll just follow me to the elevator.
HARRY
Don't you want to check our identification? Run us through security?
HERNANDEZ
Oh, no, Dr. Lal. None of that will be necessary.
ARTHUR
But we could be anyone.
HERNANDEZ
Oh no you couldn't, sir. This way, please.
Please do not reproduce this storyboard or its associated screenplay text without permission from Faustus, who may be contacted here.