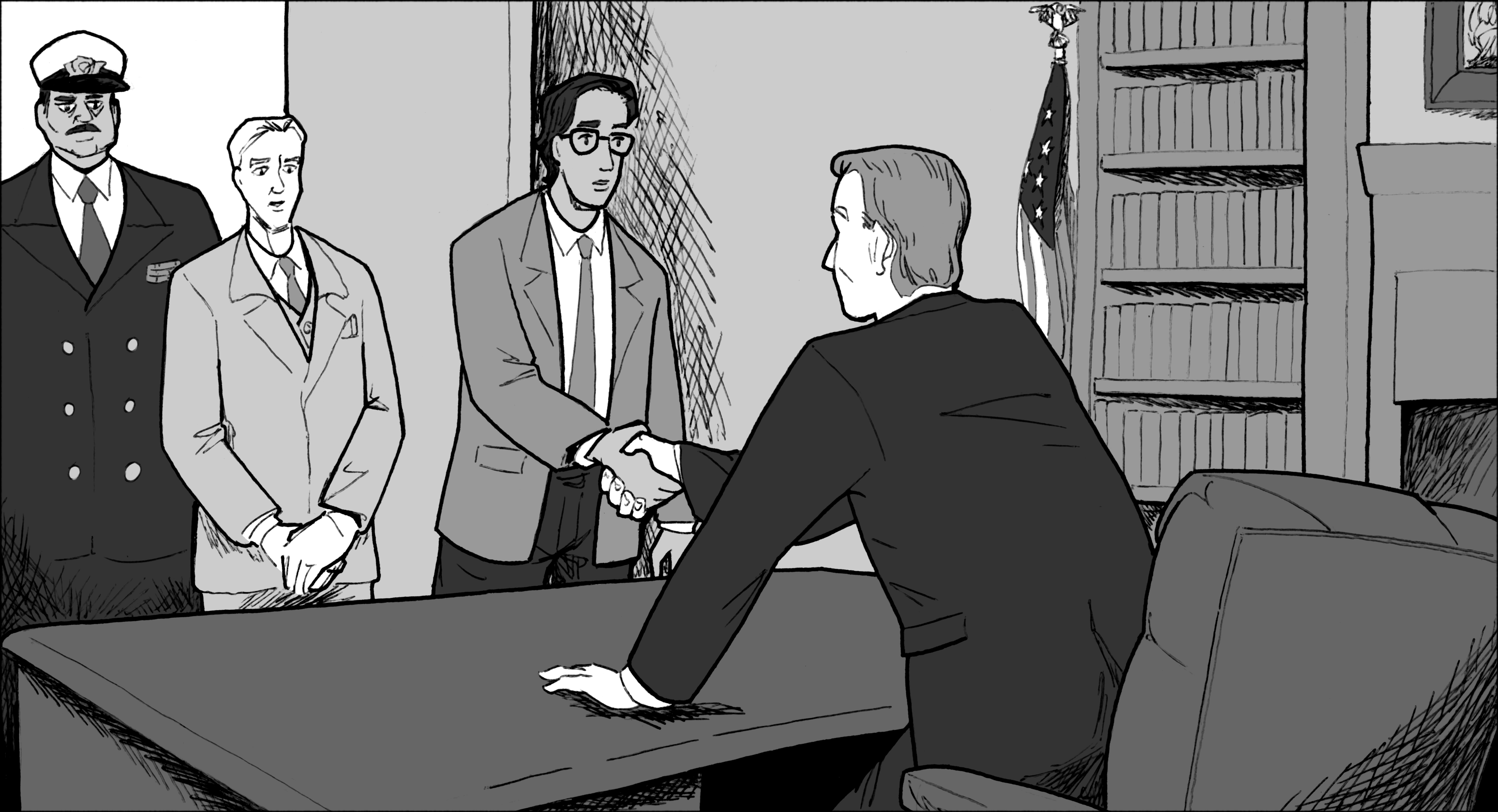 Click to load or right-click to download full-size image.
INT. DEPUTY DIRECTOR RICHARDS'S OFFICE – DAY
Harry and Arthur and ushered into Richards's large, well-appointed office by Hernandez. Richards comes out from behind his desk to shake each of their hands.
RICHARDS
Gentlemen! Thank you for coming to see us.
HARRY
(shaking Richards's hand)
Deputy Director.
Richards gestures toward a small conference table in his office. Harry and Arthur sit down opposite him.
RICHARDS
We want you to understand that no one in the this agency blames you for what happened, Dr. Lal. We know you lost some of your people in the incident.
HARRY
Does anyone know who those terrorists were, Mr. Richards?
RICHARDS
Honestly, we have no idea. They don't match any descriptions we have on file, and slipped right through our net. Who they were and what they wanted exactly we still have no idea…except that they clearly wanted to try to get something out of that…organism you are maintaining.
HARRY
Yes. After eating another woman, it appears to have paid us back with another upload.
RICHARDS
Which you, as a good patriot, turned over to us.
HARRY
And have your people had any success figuring out what on earth it is?
Please do not reproduce this storyboard or its associated screenplay text without permission from Faustus, who may be contacted here.