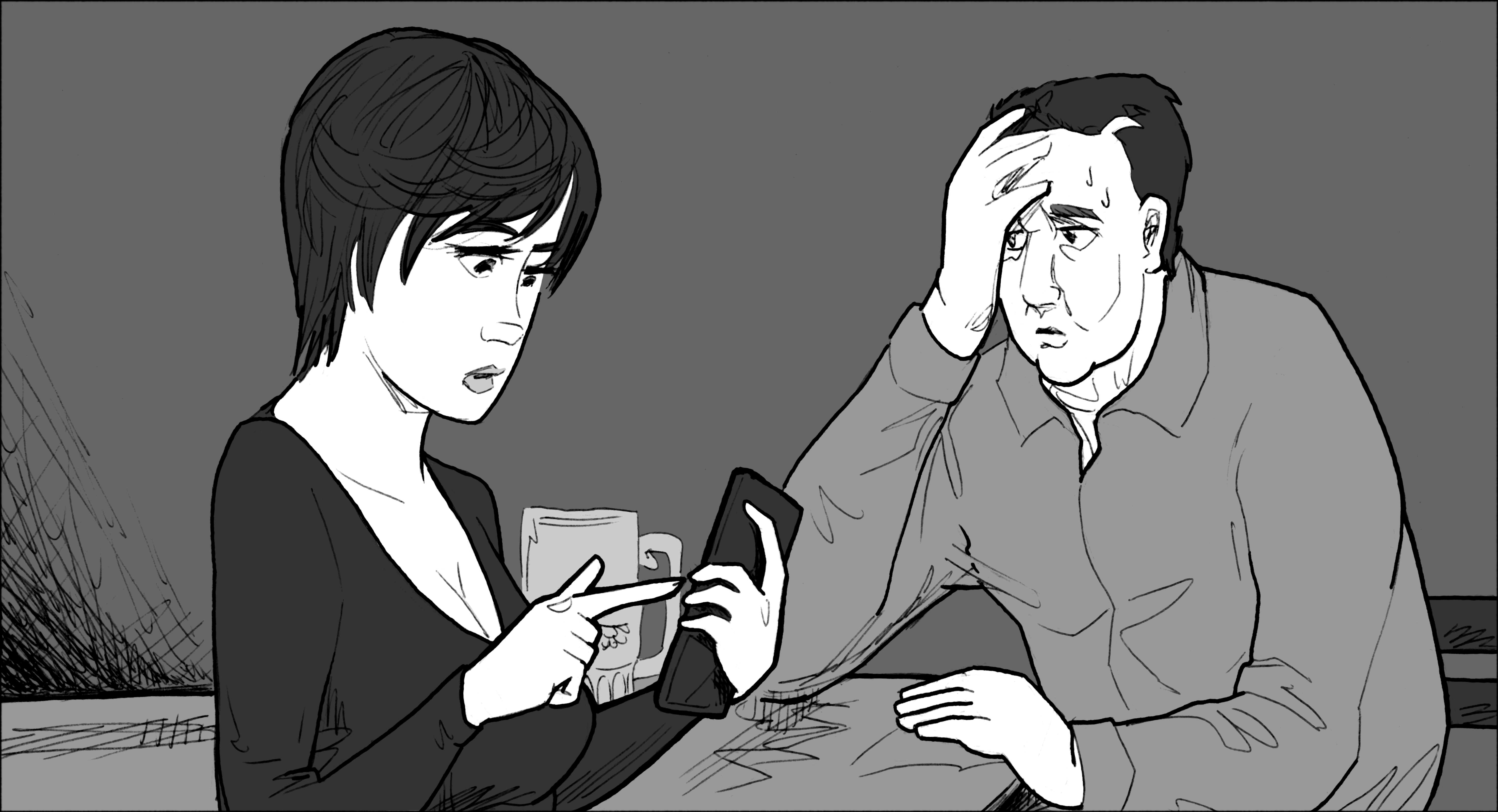 Click to load or right-click to download full-size image.
INT. OSVALDO'S – NIGHT
Toozie takes her phone again and taps through a number of screens.
TOOZIE
Do you know what "vore," is Joe?
JOE
(lying badly)
Uh, no.
TOOZIE
It's a kind of porn that appeals to a set of peculiar fetishes, either the fantasy of eating someone, or the fantasy of being eaten by something.
JOE
That's…kinda disgusting.
TOOZIE
I would say it's something of an acquired taste. In any event, you can find a lot of art on the subject on the Internet, if you know the right place to look. And one night, when I was looking in the right place, I found this.
Please do not reproduce this storyboard or its associated screenplay text without permission from Faustus, who may be contacted here.