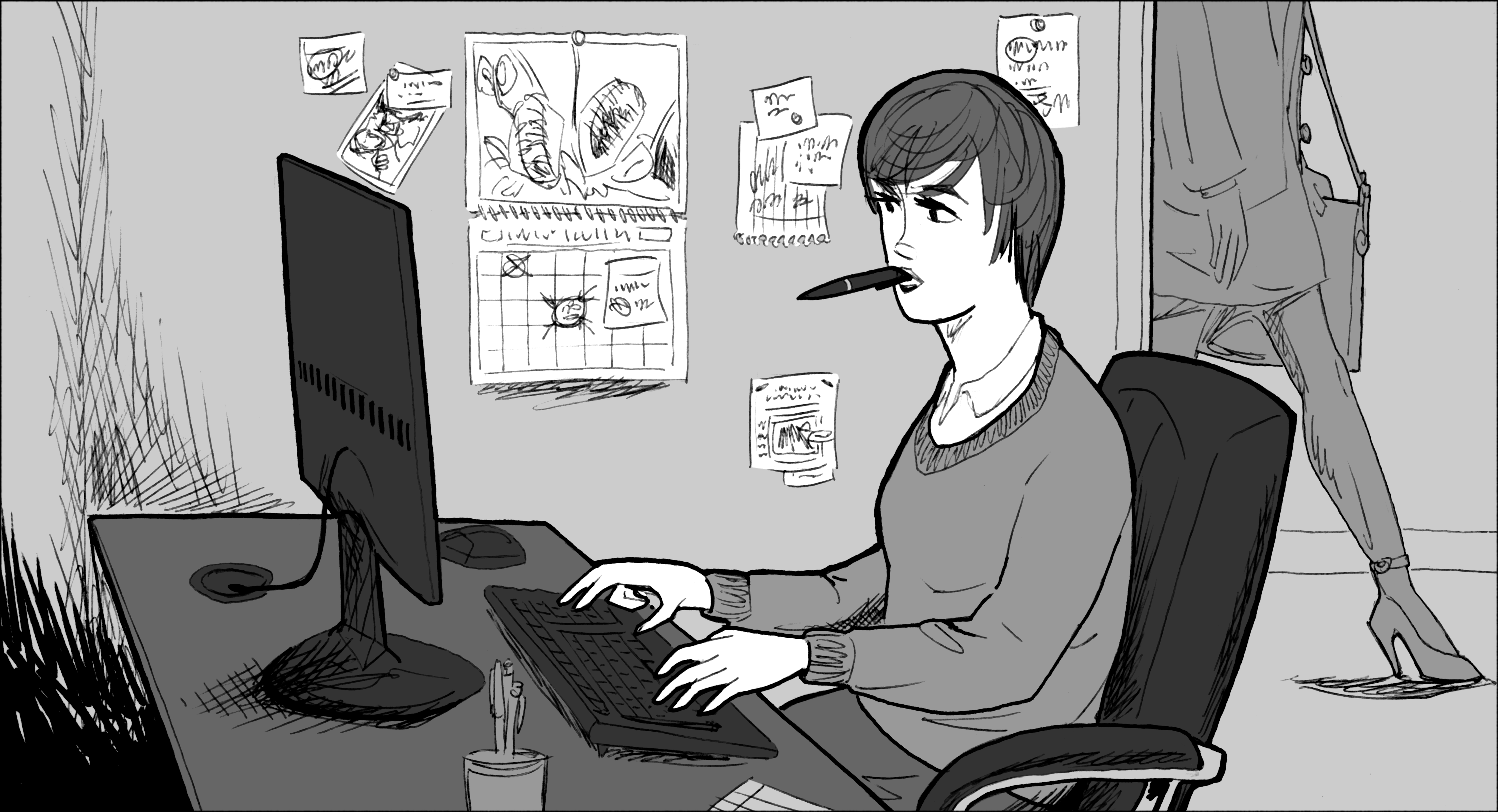 Click to load or right-click to download full-size image.
INT. HARRY'S NEW OFFICE – DAY
Arthur and Joe sit in chairs facing Harry's immaculate teak desk. A leather folder is the only object other than a phone and a computer sitting on the desk. Harry sits behind the desk.
HARRY
So what have we done with her?
TOOZIE SITTING AT A DESK IN AN OFFICE
Toozie is dressed in office causal, a pen between her lips. She is tapping away on a computer keyboard.
JOE (V.O.)
We gave her a job — at five times what she was making as a barista — in public relations research.
HARRY (V.O.)
Research?
JOE (V.O.)
She spends a lot of time on the Internet seeing how Oikos Galenou is represented. Management there says she's very good at the job.
HARRY (V.O.)
Are you sure it was really right to give her a job?
Please do not reproduce this storyboard or its associated screenplay text without permission from Faustus, who may be contacted here.