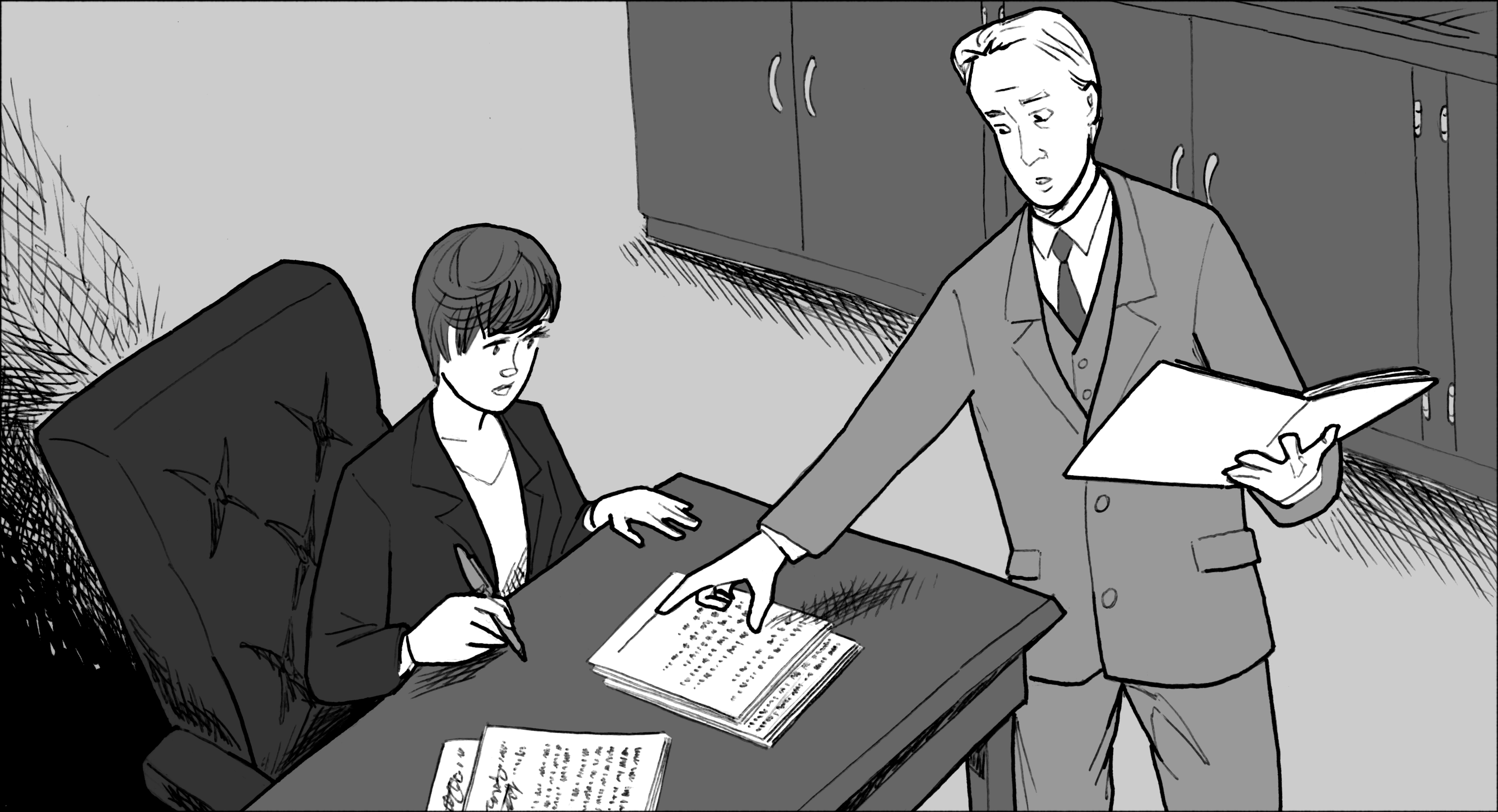 Click to load or right-click to download full-size image.
TOOZIE IN MORE FORMAL BUSINESS ATTIRE IN A BOARDROOM
Toozie is signing a group of contracts laid out on a boardroom table while Arthur points to where to sign.
ARTHUR (V.O.)
Not only is this an opportunity for us to keep an eye on Ms. Chen, but as part of her employment package she signed a very strong version of our non-disclosure agreement.
Please do not reproduce this storyboard or its associated screenplay text without permission from Faustus, who may be contacted here.