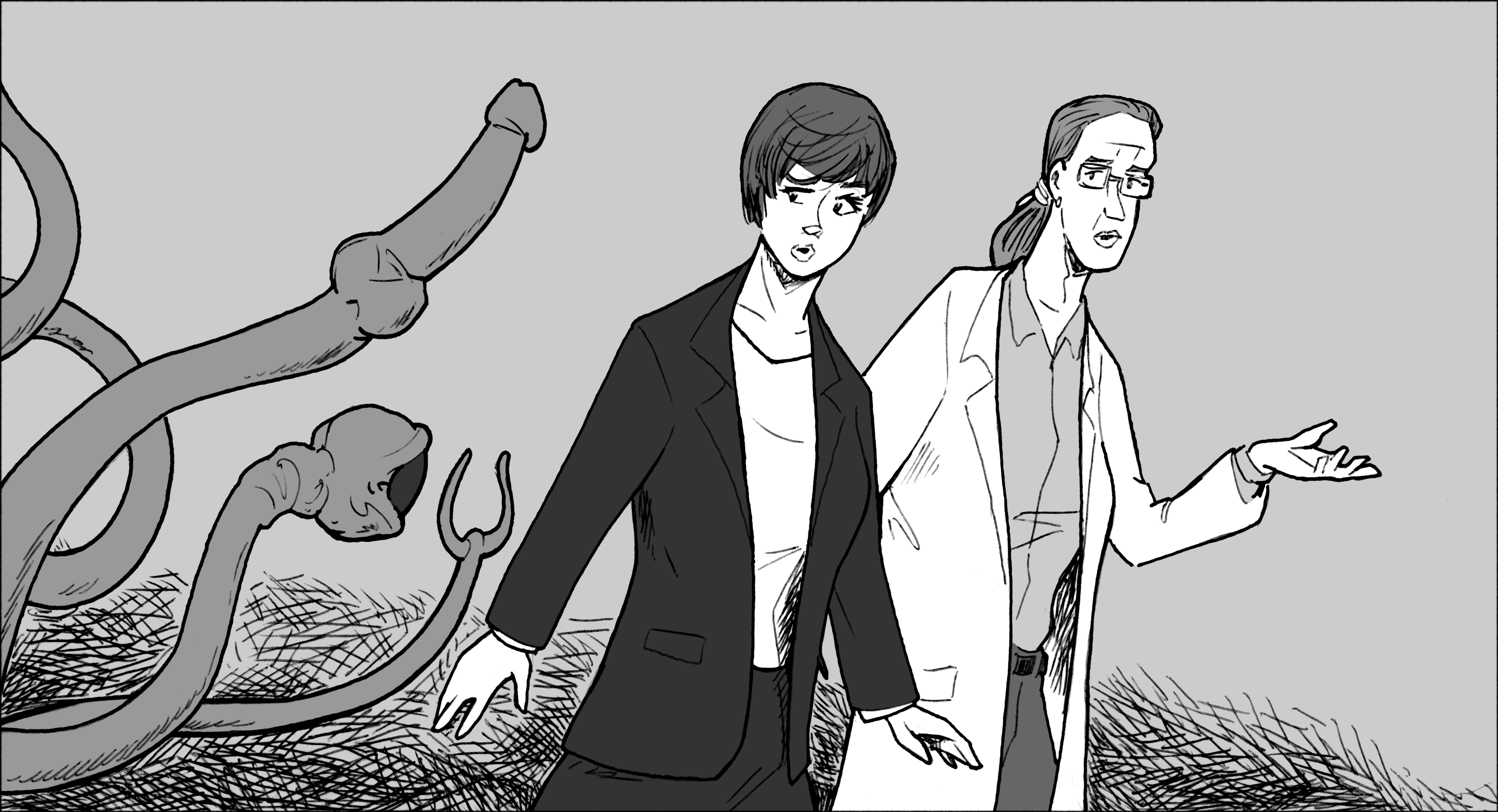 Click to load or right-click to download full-size image.
TOOZIE IN THE WAREHOUSE WITH THE GYNOPHAGE
ARTHUR (V.O.)
We then arranged for a little "new employee tour" for Ms. Chen.
Toozie, again in office causal dress, is standing near the edge of tentacle range of the Gynophage, watching its tentacles waving with fascination, She is being guided by DR. LAURA MOORCOCK, who wears a white labcoat with a nameplate.
TOOZIE
And these ones that look like…
DR. MOORCOCK
(cutting Toozie off)
We call them phalloi.
TOOZIE
And they're for…
DR. MOORCOCK
We believe their function is to inject into a prey object various biochemicals, either sedatives that will make it struggle less or enzymes that will aid in its digestion or both.
TOOZIE
(turning to Dr. Moorcock)
And it uses them on the goats you feed it?
DR. MOORCOCK
(reddening slightly, taken aback)
We have only noted their use on its…human prey.
Please do not reproduce this storyboard or its associated screenplay text without permission from Faustus, who may be contacted here.