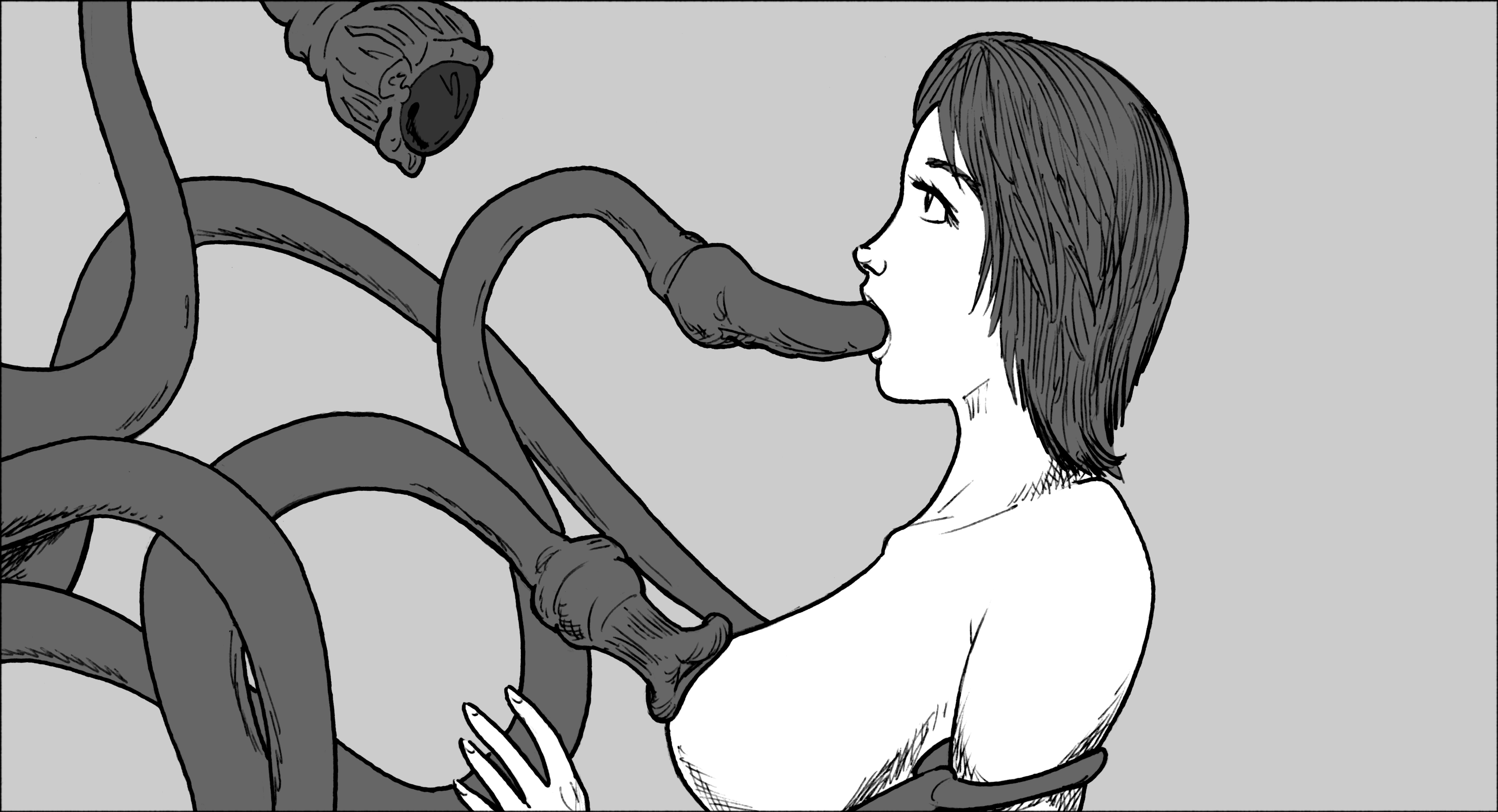 Click to load or right-click to download full-size image.
INT. MAIN WAREHOUSE SPACE – CONTINUOUS
Toozie tilts her head back and opens her mouth. The "phallus" tentacle descends — still slowly — to between her lips. Toozie wraps her lips around it and begins sucking on it.
A "mouth" tentacle comes forward and latches onto one of Toozie's nipples, sucking on it. Toozie makes a MOAN, muffled by the tentacle which is in her mouth.
The tentacle in Toozie's mouth works its way deeper in.
Please do not reproduce this storyboard or its associated screenplay text without permission from Faustus, who may be contacted here.