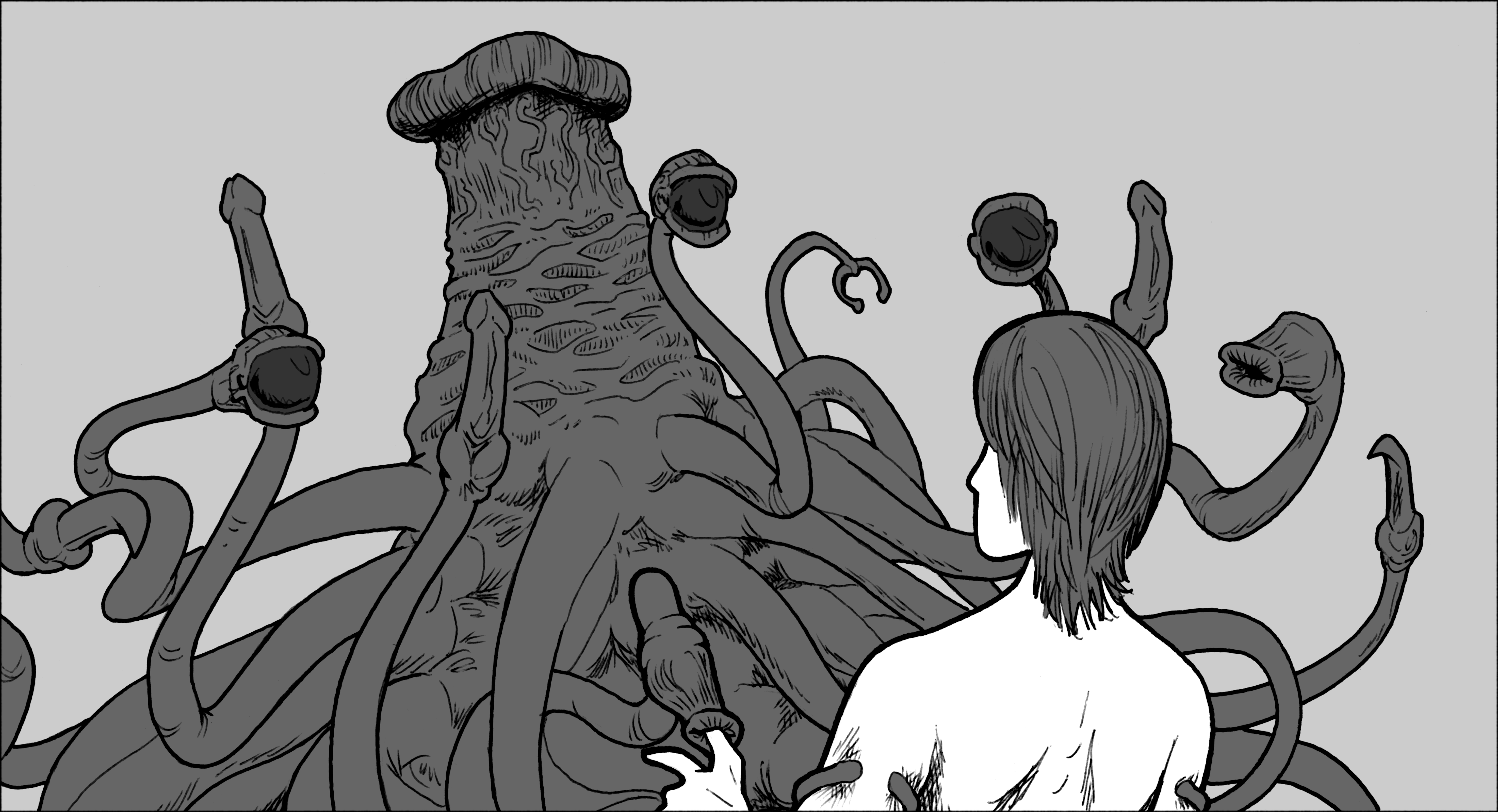 Click to load or right-click to download full-size image.
INT. MAIN WAREHOUSE SPACE – CONTINUOUS
A "phallus" tentacle and an "eye" tentacle hover above Toozie's head. The "eye" tentacle stands still, the "phallus" tentacle coils and writhes as if restless.
Toozie looks up at the tentacles above her head.
TOOZIE
So it begins.
Please do not reproduce this storyboard or its associated screenplay text without permission from Faustus, who may be contacted here.