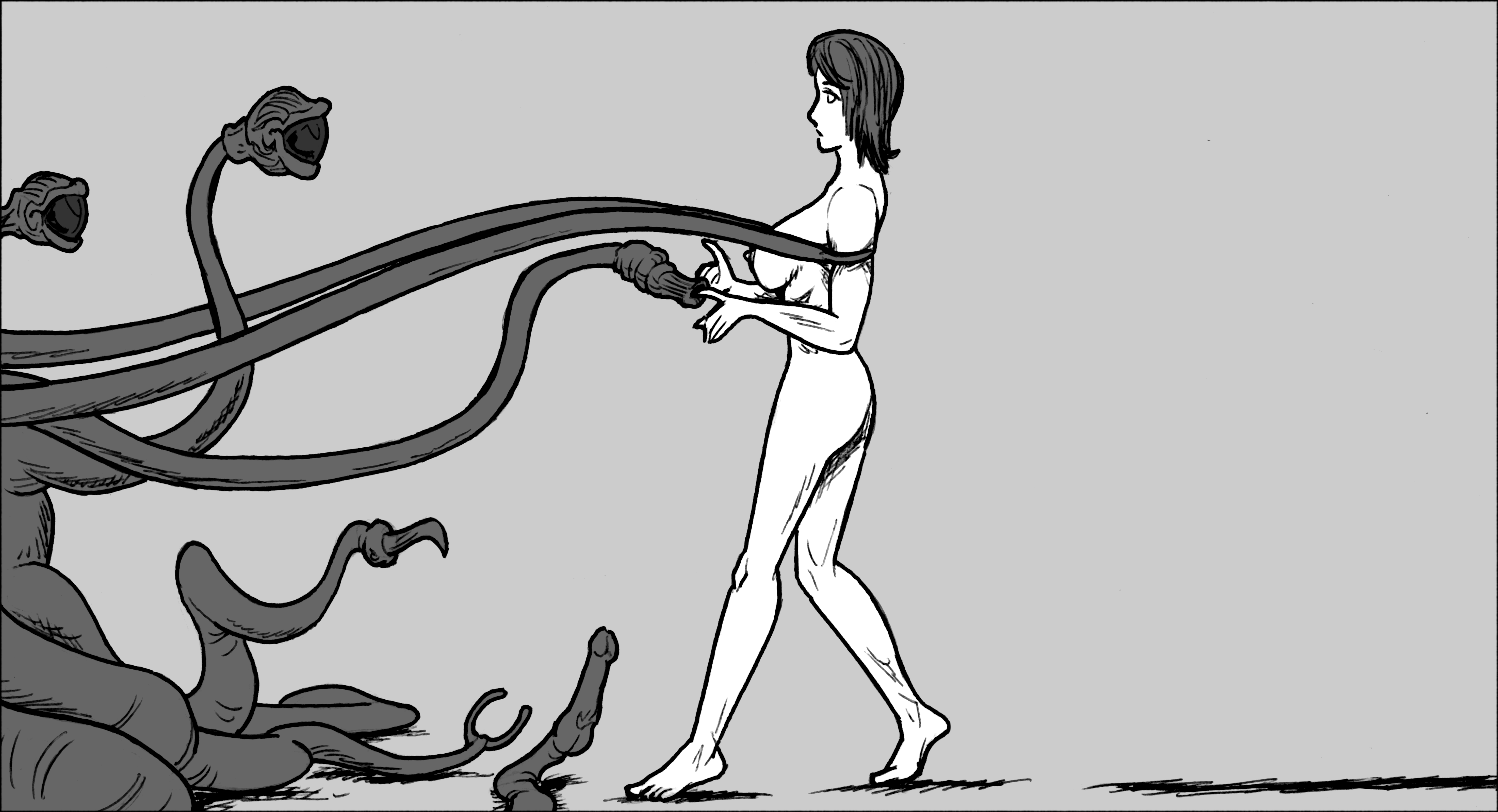 Click to load or right-click to download full-size image.
INT. CORRIDOR LEADING TO THE CREATURE – CONTINUOUS
Toozie walks slowly down the what appears to be a corridor of white plastic sheeting.
Eventually Toozie reaches the end of the corridor, a plastic sheet with a large zipper running from top to bottom. Toozie stops, takes a deep breath, lets it out slowly, then reaches for and undoes the zipper. Toozie steps through the opening in the sheet.
INT. MAIN WAREHOUSE SPACE – CONTINUOUS
Toozie steps into the main warehouse space. The Gynophage's eye tentacles immediately orient toward her.
A "mouth" tentacle approaches Toozie, gently, tentatively. Toozie holds out her hand. The "mouth" tentacle closes on her fingertips, as if kissing or sucking them
Two "grabber" tentacles fasten onto each of Toozie's upper arms, then begin tugging on her to pull her inward. They do this gently, however.
Please do not reproduce this storyboard or its associated screenplay text without permission from Faustus, who may be contacted here.