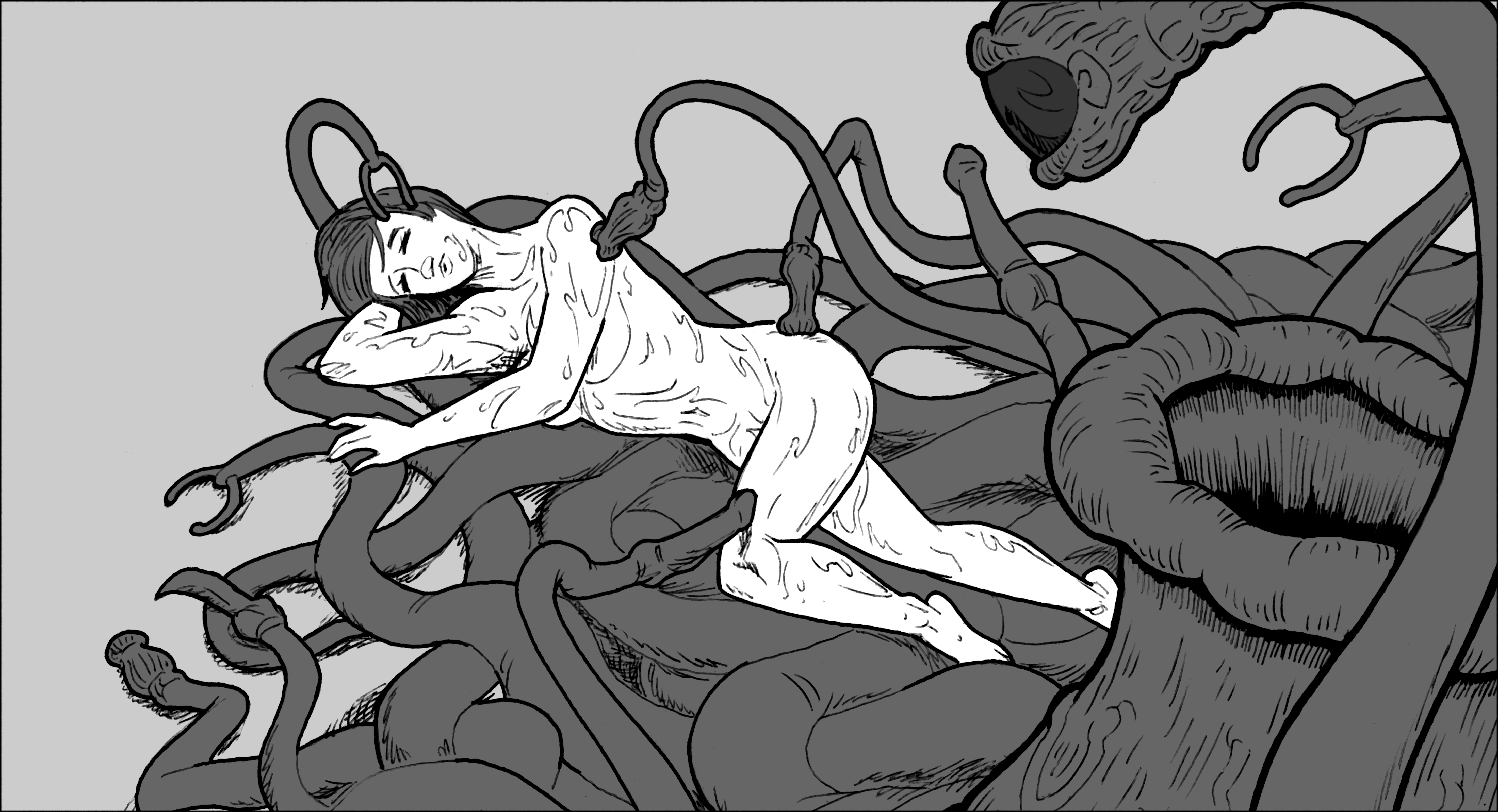 Click to load or right-click to download full-size image.
INT. MAIN WAREHOUSE SPACE – STILL LATER
Toozie is recumbent on the floor, her eyes closed, apparently with exhaustion. She is shiny, covered in sweat and also in fluids apparently expressed by the Gynophage.
Please do not reproduce this storyboard or its associated screenplay text without permission from Faustus, who may be contacted here.