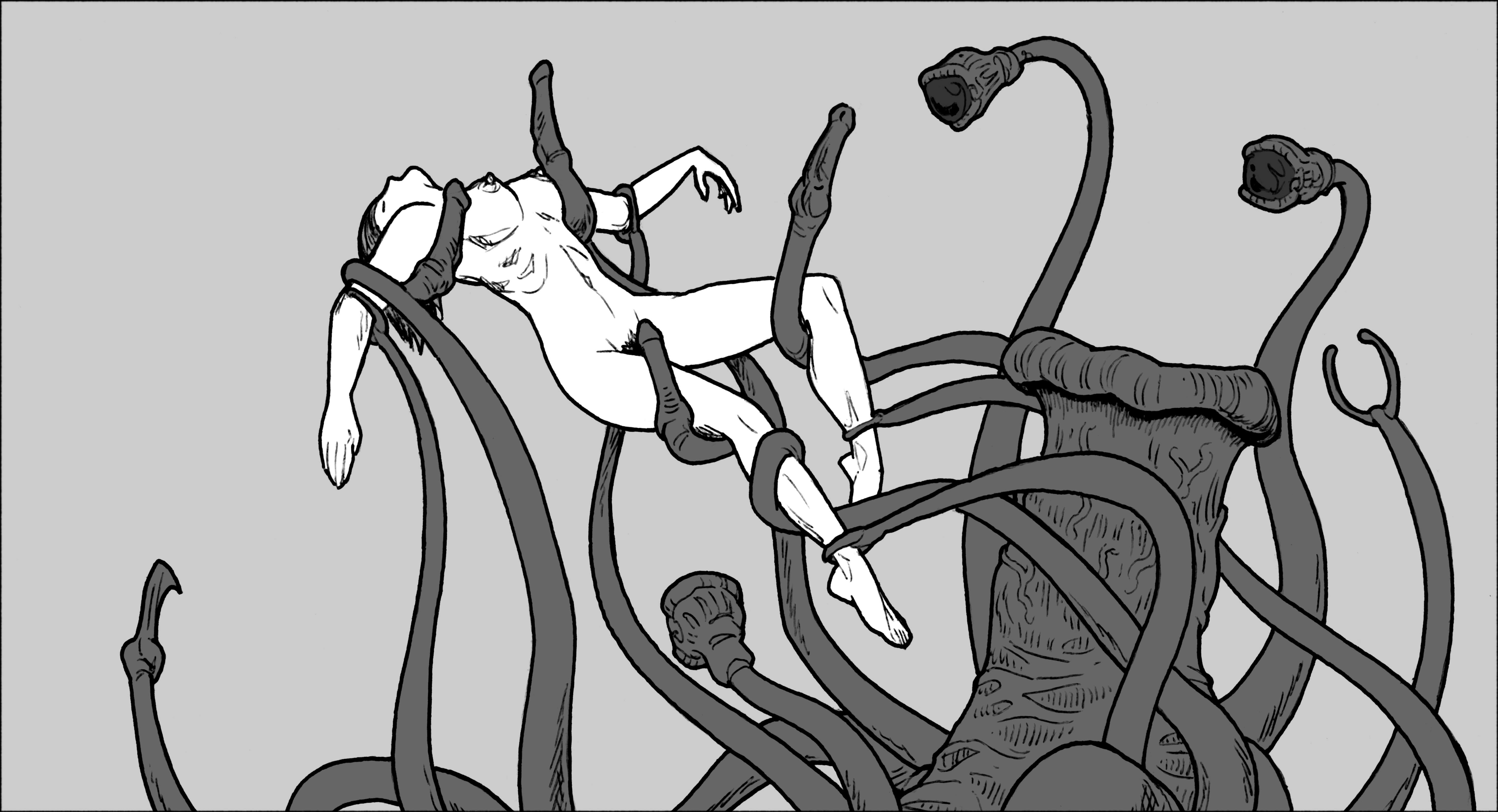 Click to load or right-click to download full-size image.
INT. MAIN WAREHOUSE SPACE – STILL LATER
The Gynophage lifts Toozie up, grasping her by her four limbs using "grabber" tentacles and "phallus" tentacles which curl themselves around the limbs. It hoists Toozie up in a "pieta"-like position until she is above the feeding siphon.
Please do not reproduce this storyboard or its associated screenplay text without permission from Faustus, who may be contacted here.