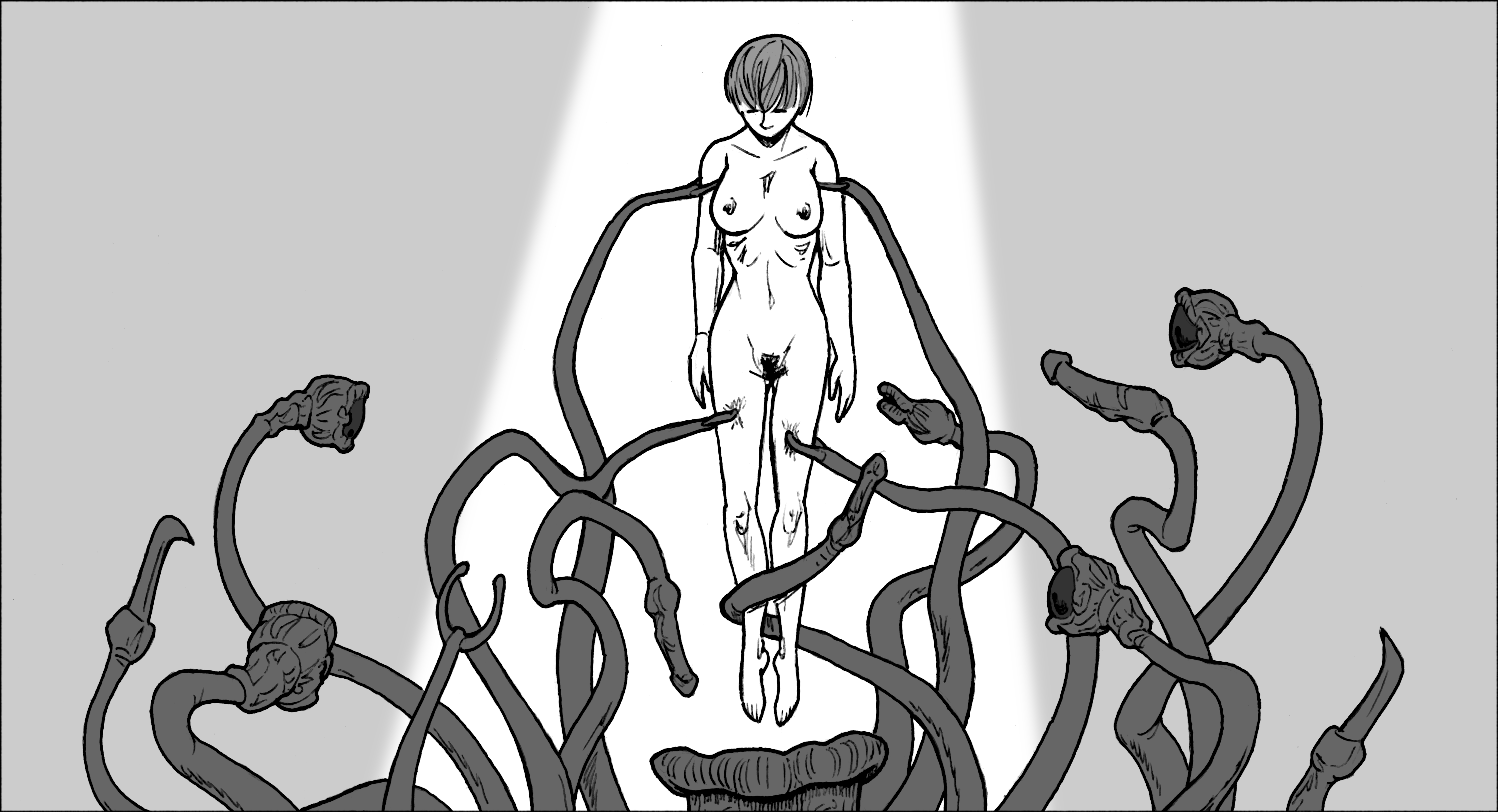 Click to load or right-click to download full-size image.
INT. MAIN WAREHOUSE SPACE – STILL LATER
When Toozie is above the siphon the Gynophage uses its tentacles to straighten her out so that she is now straight head-up, with her toes grazing the inner siphon edge.
The siphon closes around Toozie's feet and begins sucking her down. As her body descends, the tentacles holding her peel away.
Toozie's eyes pop open as the siphon closes around her feet. She MOANS as the Gynophage swallows her.
Please do not reproduce this storyboard or its associated screenplay text without permission from Faustus, who may be contacted here.