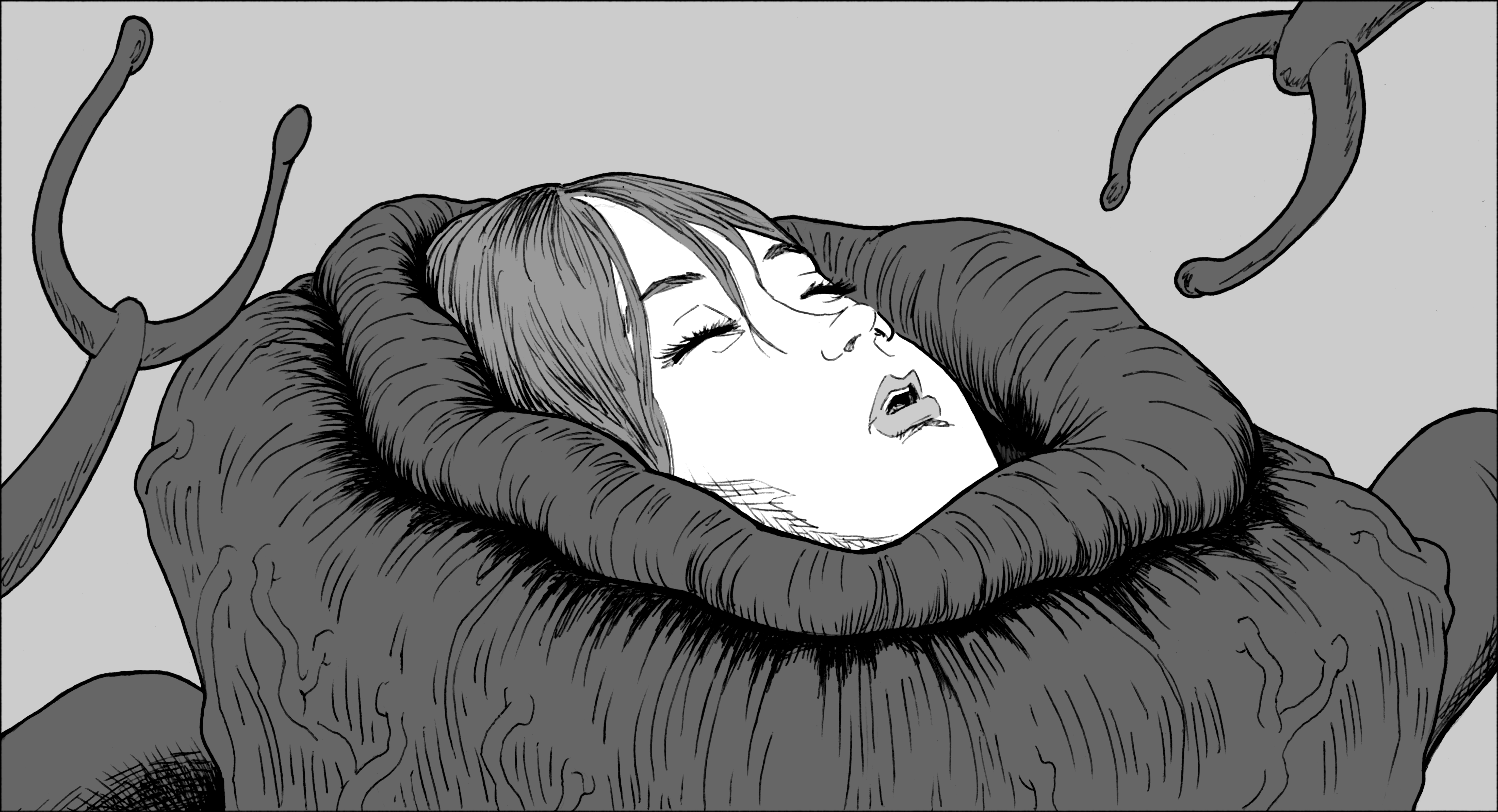 Click to load or right-click to download full-size image.
CLOSE-UP ON TOOZIE'S FACE
Toozie's head is tilted back and she is almost about to disappear entirely into the Gynophage. She closes her eyes.
TOOZIE
(whispered)
Yes…yes.
There is a SWALLOWING NOISE as Toozie disappears into the Gynophage.
Please do not reproduce this storyboard or its associated screenplay text without permission from Faustus, who may be contacted here.