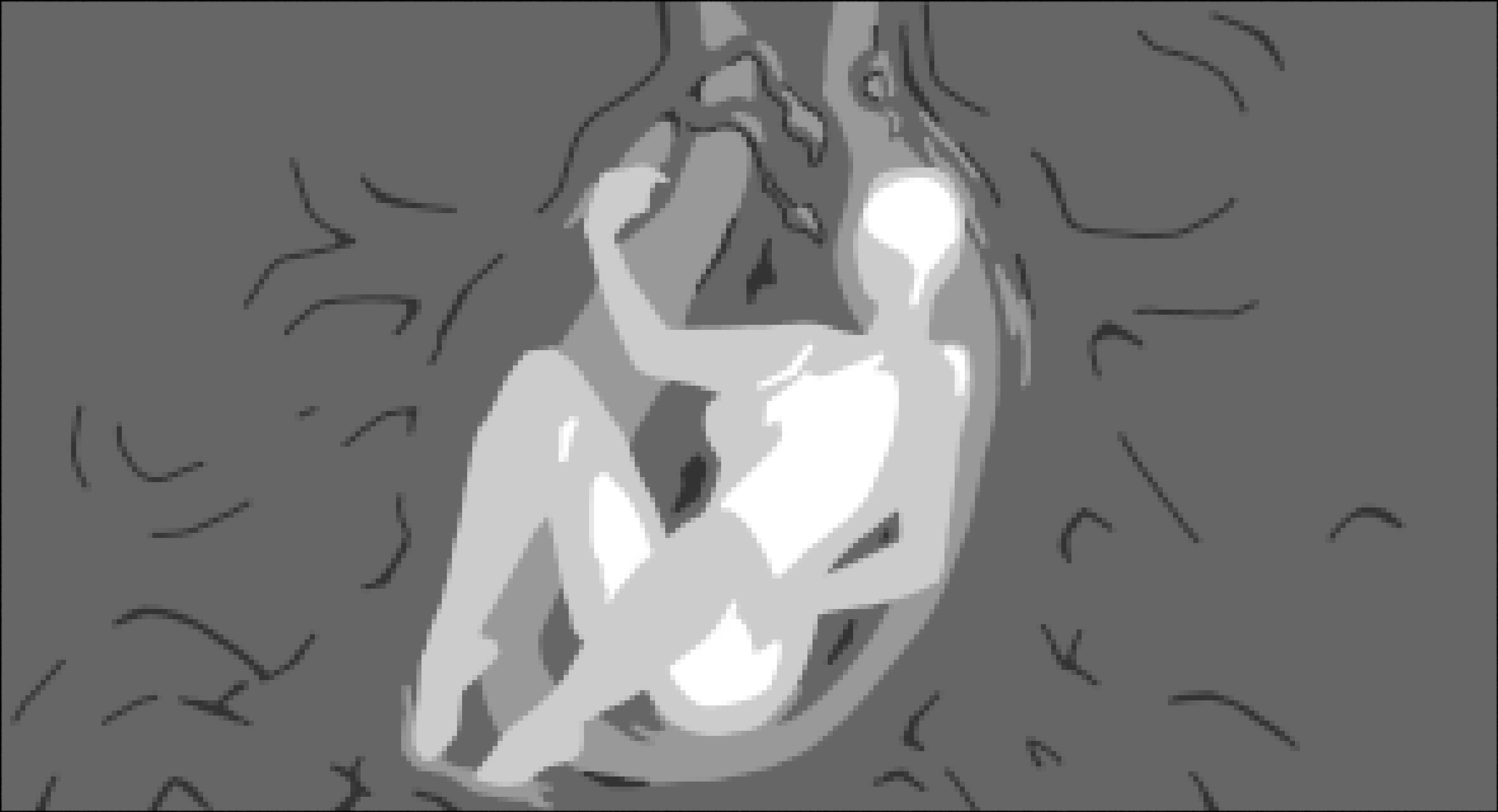 Click to load or right-click to download full-size image.
INT. CONTROL ROOM – DAY
A TECHNICIAN sits at an elaborate electronic control board. Arranged behind him are Harry, Joe, and Dr. Moorcock.
HARRY
Can we get the scanner online?
TECHNICIAN
I'm trying, Dr. Lal.
The technician spends some time punching buttons and fiddling with knobs.
TECHNICIAN
Now look.
ON THE VIEWSCREEN
Toozie's body inside the Gynophage is a dynamic silhouette of oranges and blues surrounded by grays and browns of the Gynophage. The body appears to churn and writhe inside the Gynophage.
JOE (O.S.)
Well, this is certainly something I don't want to see.
DR. MOORCOCK (O.S.)
Look!
Please do not reproduce this storyboard or its associated screenplay text without permission from Faustus, who may be contacted here.