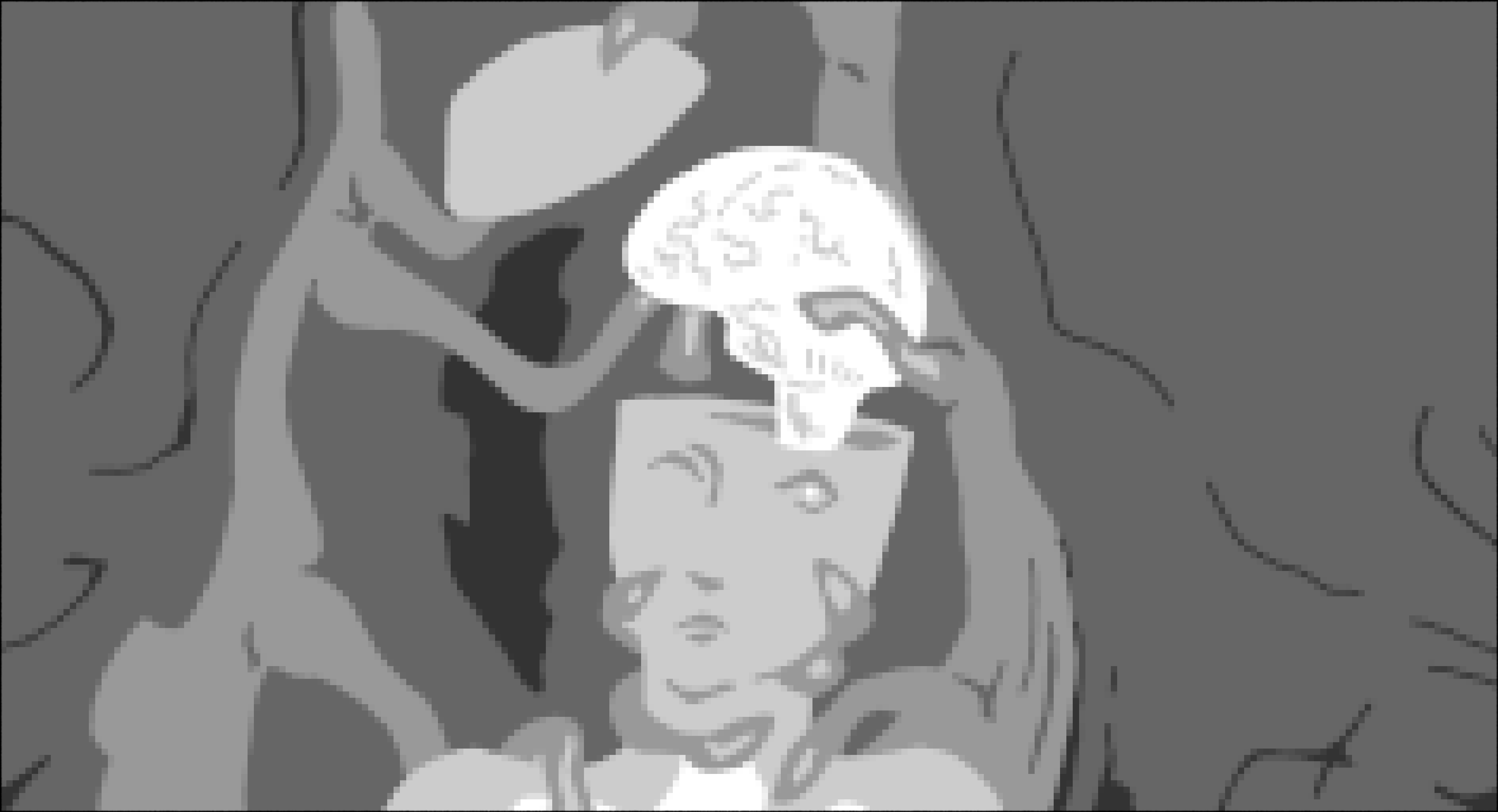 Click to load or right-click to download full-size image.
ON THE VIEWSCREEN
A greenish pseudopod projection descends from above Toozie and envelops the top of her head. It then pulls away, apparently removing the top of Toozie's skull with it. Toozie's brain, a patch of bright red, is exposed.
Toozie's body writhes and thrashes harder while this operation goes on, but the pseudopods hold her head completely still.
HARRY (O.S.)
Oh no…I don't.
DR. MOORCOCK (O.S.)
I think it's about to extract the brain…
More pseudopods reach down around Toozie's brain and slowly pull it out of her head, up into the body of the Gynophage.
DR. MOORCOCK (O.S.)
Amazing.
JOE (O.S.)
I suppose that's one word for it.
Toozie's body goes still once her brain is completely pulled out.
Please do not reproduce this storyboard or its associated screenplay text without permission from Faustus, who may be contacted here.