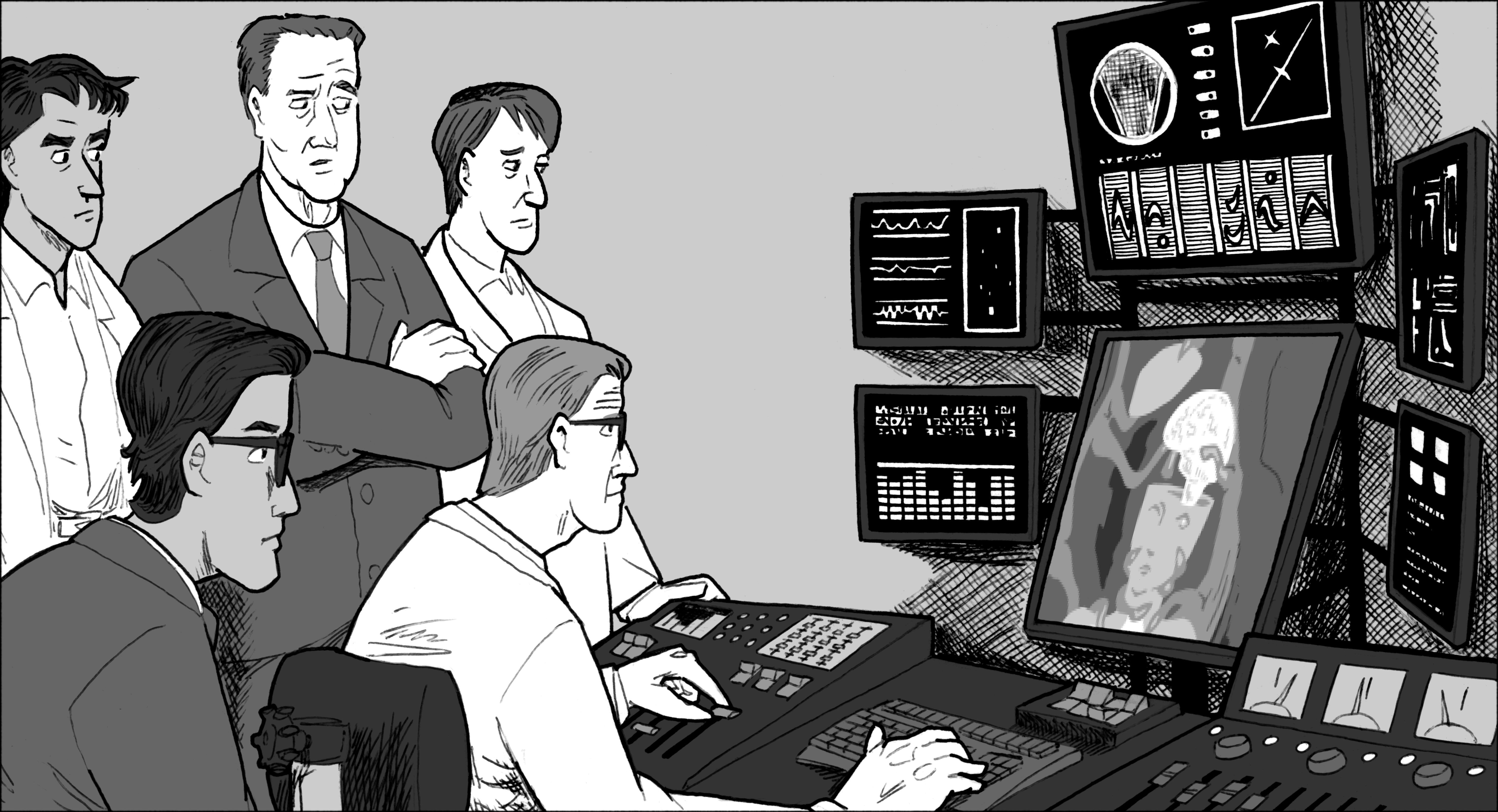 Click to load or right-click to download full-size image.
INT. CONTROL ROOM – LATER
Ernie is at the controls. Harry and Joe and a number of other Oikos Galenou employees are in the room.
HARRY
Anything so far, Ernie?
ERNIE
Something came in, Dr. Lal, but it was only a three-hundred thousand word dissertation about the influence of Hindu mythology on H.P. Lovecraft.
JOE
Uh, we're fucked…
ERNIE
Not necessarily, Dr. Tucker. The transmission ended with the words MORE TO FOLLOW.
HARRY
Well, let's hope it follows.
Please do not reproduce this storyboard or its associated screenplay text without permission from Faustus, who may be contacted here.