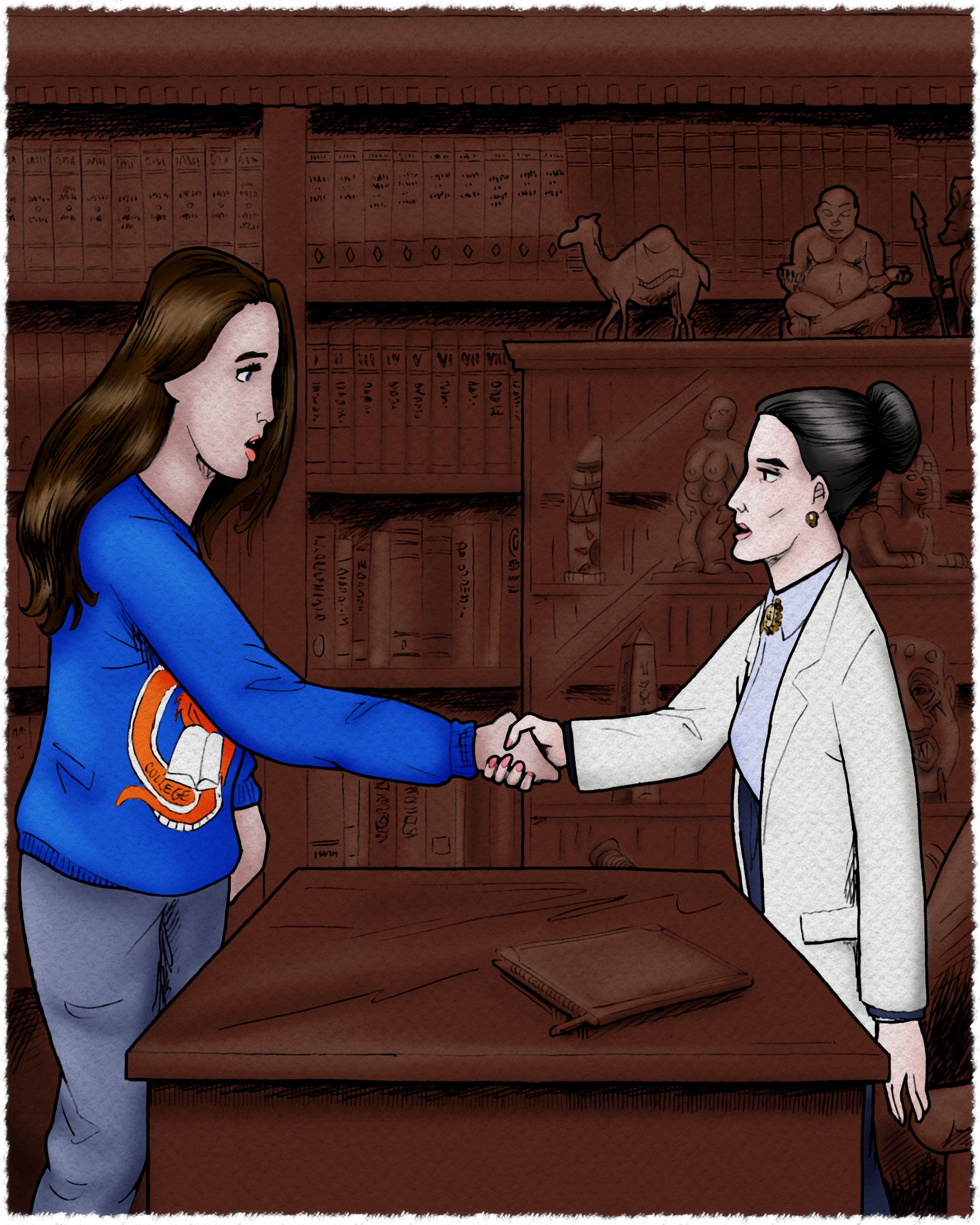 Click to load or right-click to download full-size image. Mousing over the script will bring up a set of controls allowing you page through it. The whole script for "To Reach Her Full Potential" has been uploaded, and turned to the page corresponding to the illustration. You might want to avoid going too far forward if you want to avoid spoilers.
To_Reach_Her_Full_Potential_v2

This illustration and its companion script are licensed under a Creative Commons Attribution-NonCommercial-NoDerivatives 4.0 International License
.