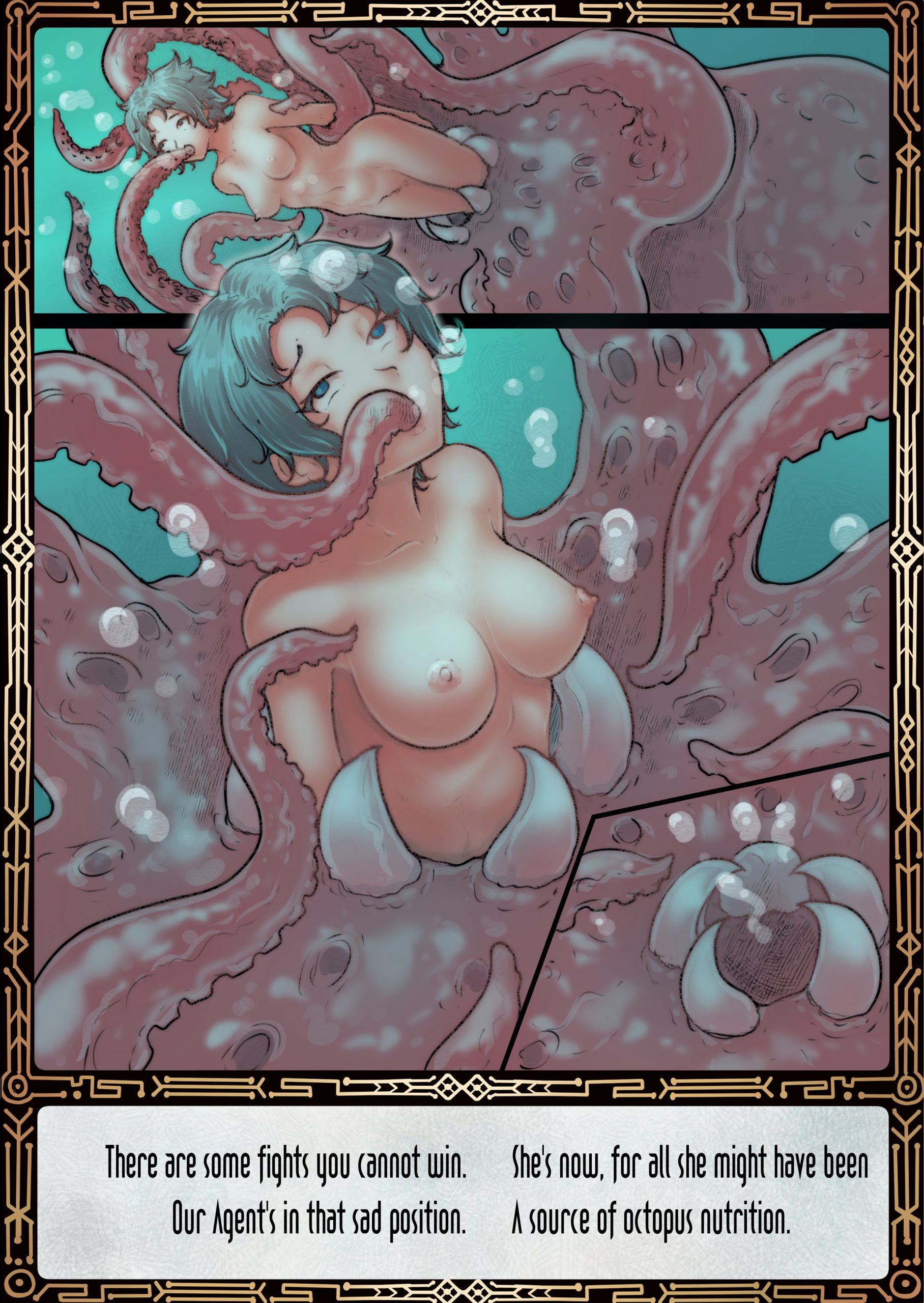 Iago Faustus wrote this story and its narrative light verses, and the story was illustrated by Dark Vasili, whom you can support on Patreon: patreon.com/DarkVasili.
Verse:
There are some fights you cannot win.
Our Agent's in that sad position.
She's now, for all she might have been
A source of octopus nutrition.