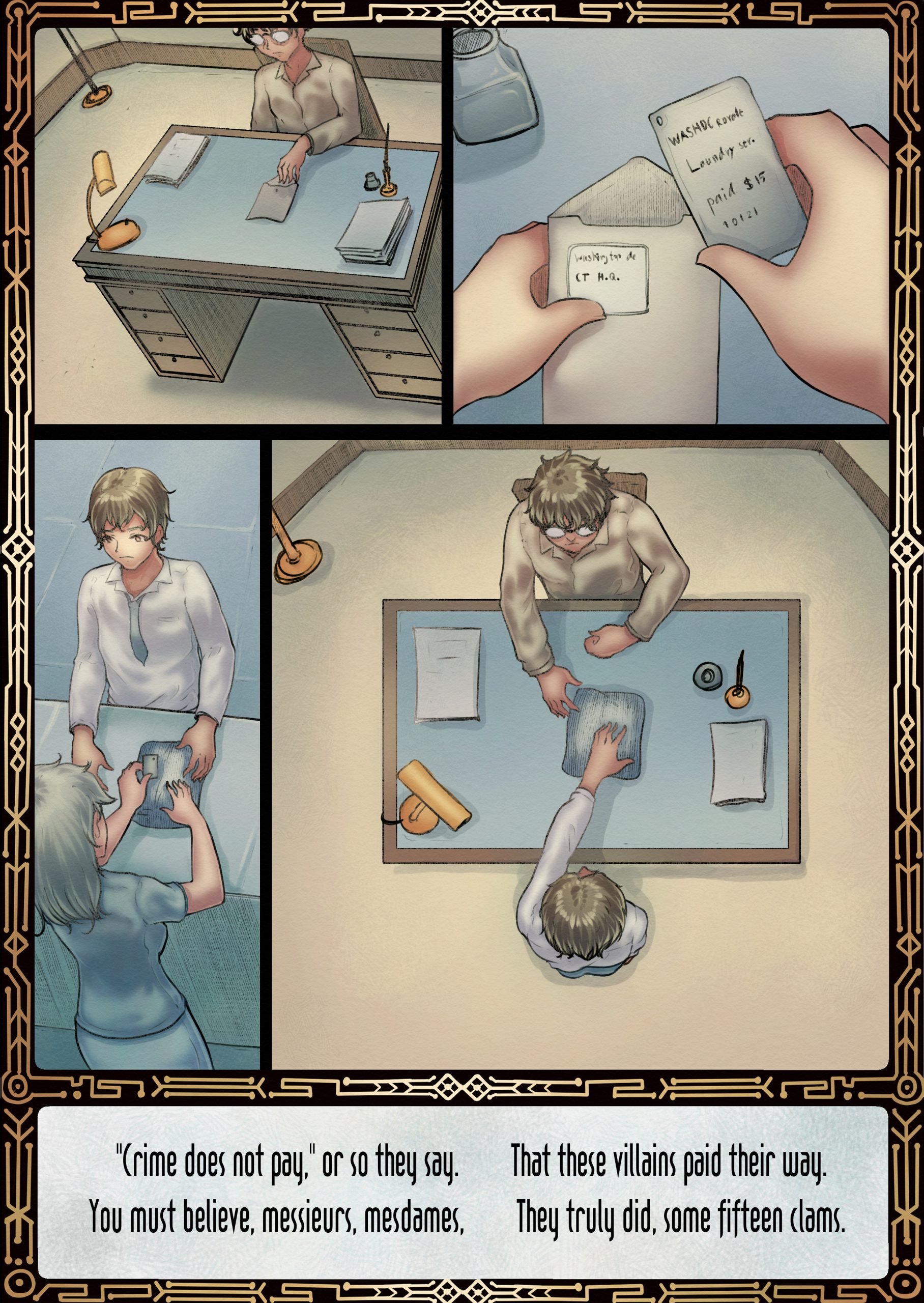 Iago Faustus wrote this story and its narrative light verses, and the story was illustrated by Dark Vasili, whom you can support on Patreon: patreon.com/DarkVasili.
Verse:
"Crime does not pay," or so they say.
You must believe, messieurs, mesdames.
That these villains paid their way,
They truly did, some fifteen clams.