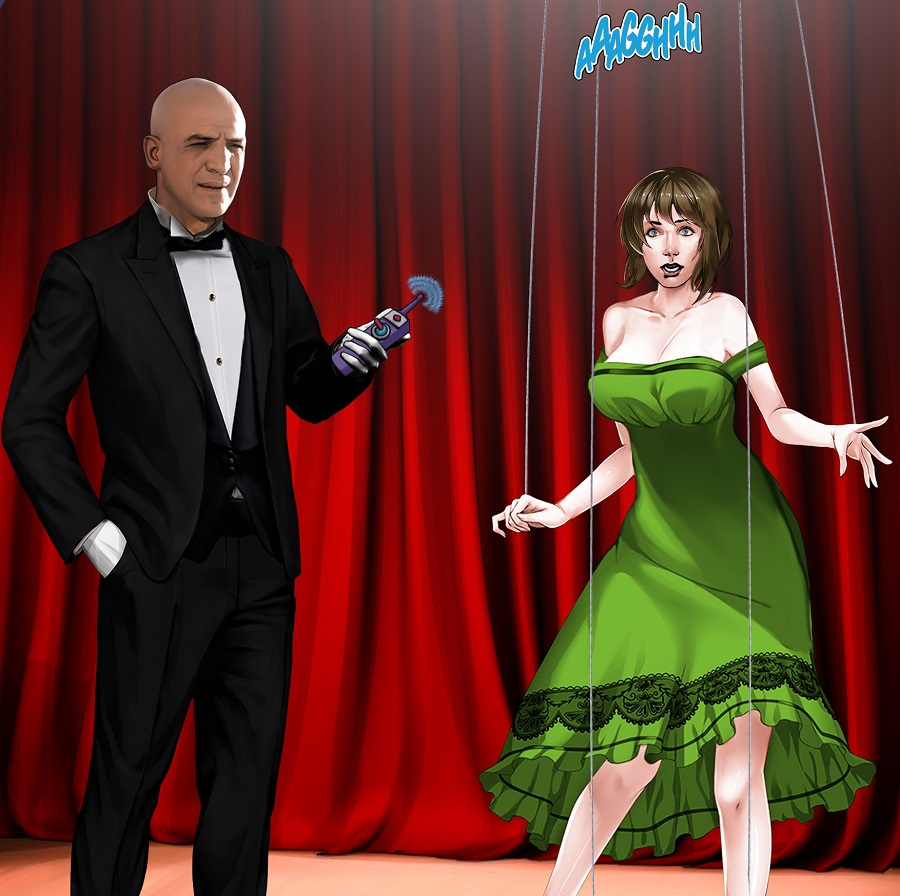 Illustration inspired by Mario Bava's Lisa and the Devil, done for me by Rafael Suzarte Telly Savalas appears to be well in control of Sylva Koscina.
Thanks to the fickle whims of the podcasting gods I appear on not one but two episodes of the Bloodybits Horror Show this week. Most recently I join Eddie the Axe, Tim Yobo, and the ever-lovely Candice as we dissect Mario Bava's exquisite neo-Gothic exposition of damnation's ineluctability Lisa and the Devil. You can access this podcast through Bloodybits on your app of choice or visit the episode page here.
If this sort of fine European film-making isn't to your taste, you can also hear me doing my bit for Bloodybits's "big, dumb, and loud" month where I join the gang to express our appreciation for Piranha 3D. It's a big ol' cheesburger of a movie, and we bite right in. A real warding watch: SEE porn actresses do a naked underwater ballet (to the accompaniment of Leo Delibes's "Flower Duet")! SEE Jerry O'Connell completely coked out of his mind! SEE Christopher Lloyd (yes, Doc Brown from Back to the Future) massacre the science if ichthyology like a horde of piranhas let loose on thousands of spring-breaking college students! SEE a bikini girl sliced like a pie by an errant cable! Again the episode is available on your app of choice or at its episode page.