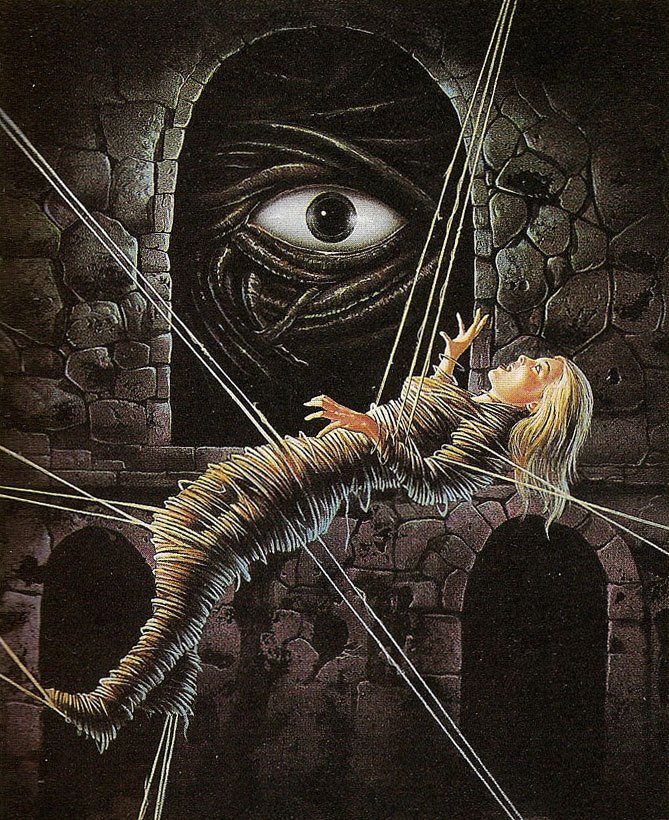 At its original Tumblr-post source (see final paragraph of this post for details) this artwork was identified by tags and captions as "Empire Pictures movie poster: Catacombs (1988), Concept Art, Empire Pictures." Despite the "concept art" reference a poster or cover-art version of the artwork is available: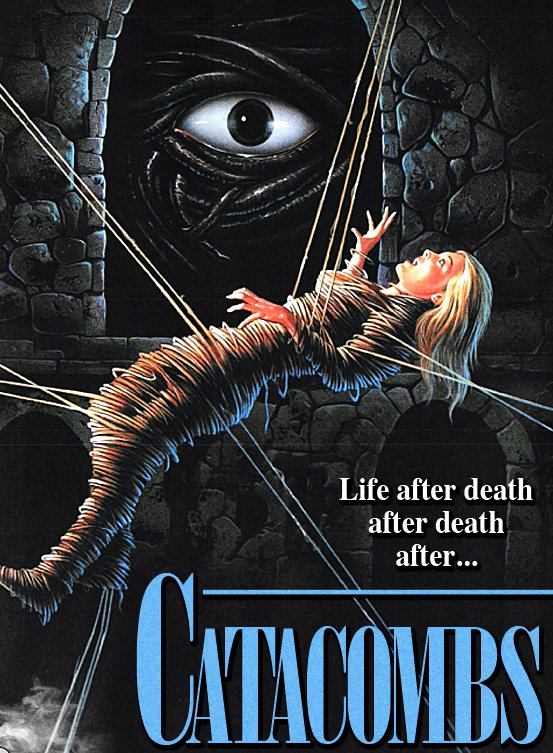 According to Wikipedia, the 1988 production date for Catacombs that we see in IMDB is somewhat misleading. Empire Pictures had credit difficulties during production and was seized by its bankers; the film was not released for five more years, and came out direct-to-video under the title Curse IV: The Ultimate Sacrifice. So it's rather unclear the extent to which the Catacombs promotional artwork ever would have seen commercial use, perhaps helping to explain the "concept art" labeling. I can, however, confirm it got used as part of a double-feature release on Blu-Ray: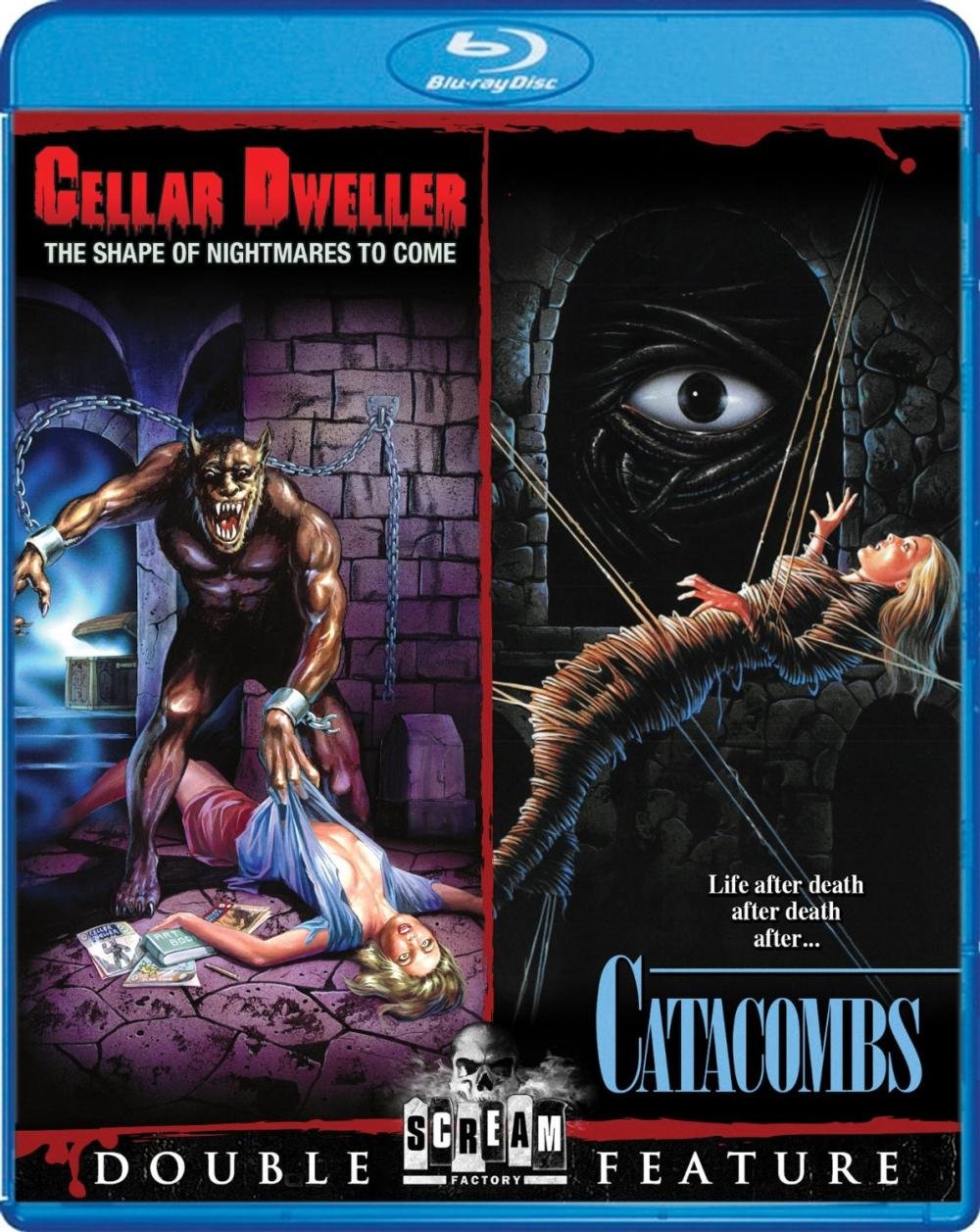 Who, you may well wonder, is the artist responsible for our carefully-observed heroine and well-wrapped spider-snack? A solid artist credit is not easy to obtain in this case, but a random commenter at a random LiveJournal post offers the name of Giovanni Natalucci, who, in turn, is credited by Allmovies.com as a screenwriter and production designer for Catacombs. This brief bio and extensive filmography as a set designer (in Italian, on Italian Wikipedia) include a lot of fantasy films that may be familiar to readers, perhaps the most famous being 1985's Ladyhawke.
This post is a reblog with added provenance from a 19 November 2013 post at Infernal Wonders. The image source at that time was this post at the お前達には失望した tumblr. (It machine translates to "I was disappointed with you" and has the English subdomain at Tumblr of "humongous".) Here is an Internet Archive link in case the Tumblr link should fail in the future, as so many do.