Well, Cleo Mount, little heard from in the last three Gnosis scripts, is about to re-appear in a big way in Where Am I? It might be worthwhile to reflect that way back in Study Abroad Cleo had a rather…intimate encounter with a rather…gigantic spider.  For a good cause, of course.
All good fun.  And I swear at the time I wrote that scene I was not aware of the following image, which appears to be circulating various places around the web.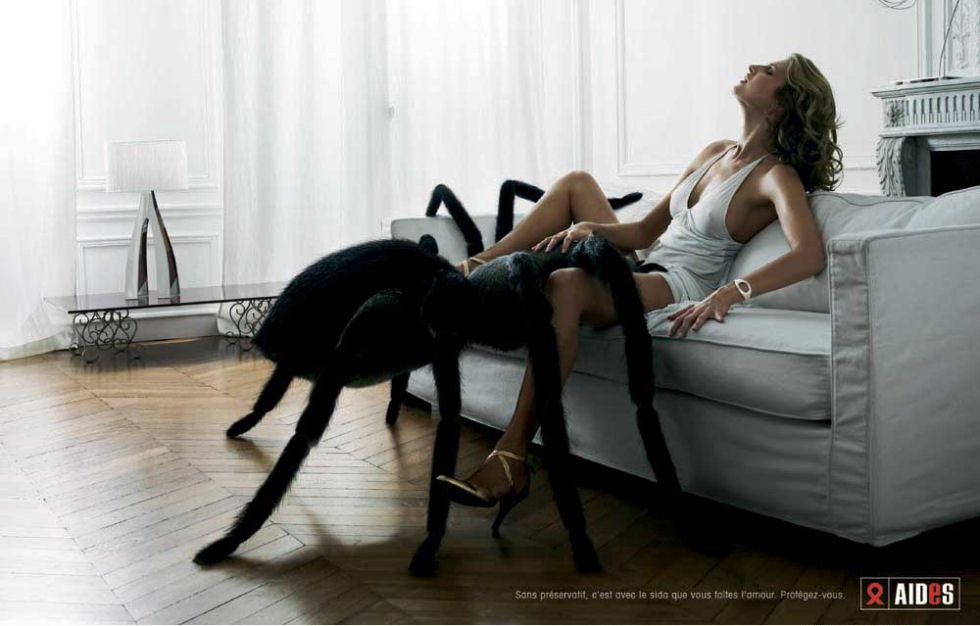 As I read the caption in the lower-right of the photo (you can click through to get a larger version), this picture is also in a good cause — AIDS awareness, if I read it right.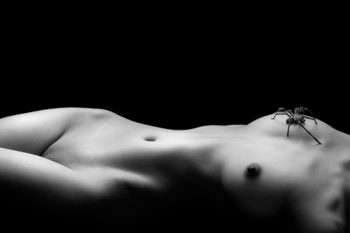 Who says mad science isn't good for something? Even if the the spider, while ginormous, does look a little fake. Perhaps a better looking spider could be found in the image to the left, which illustrates a story called "Spider" by Donna George Storey at The Erotic Woman.  If it appeals, you might want to check out this post at ErosBlog.