Another manifestation of the tube girl meme!
Cover of the Summer 1948 issue of Planet Stories.  I don't know the artist, unfortunately.   I found this version of it here, and there is a gallery of all covers here.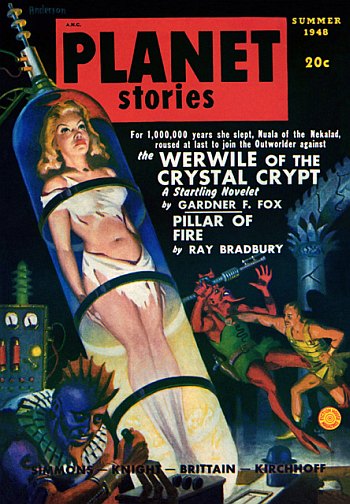 It is comforting to know that even 1,000,000 years ago, 1940s -style hairdos were in fashion, at least for Nuala of the NekkidNekalad.