An astute reader brought this paperback cover (and, of course, the novel underneath it) to my attention: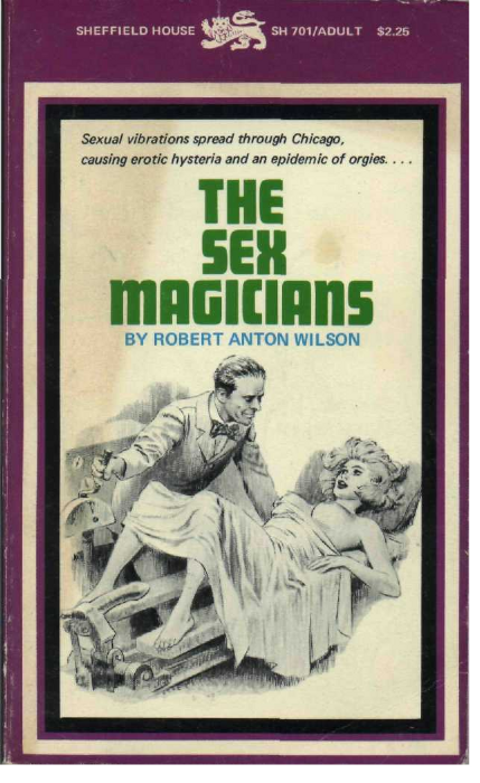 I haven't been able to find the time to read the whole thing, but the first paragraph seems very promising indeed.
AT THE ORGASM RESEARCH FOUNDATION Dr. Roger Prong, who was known by some foundation employees as "a bloody Peeping Tom"and a "horny old voyeur" was in fact very scientific, or so he always insisted as he watched the girls having orgasms.
Was there ever an opening paragraph that was more erotic mad science than that?
And I'm pretty sure that it is that same Robert Anton Wilson who achieved such great and deserved fame as the co-author of The Illuminatus! Trilogy. I mean, how many of them can there be, really?