In which Stacey displays questionable judgment…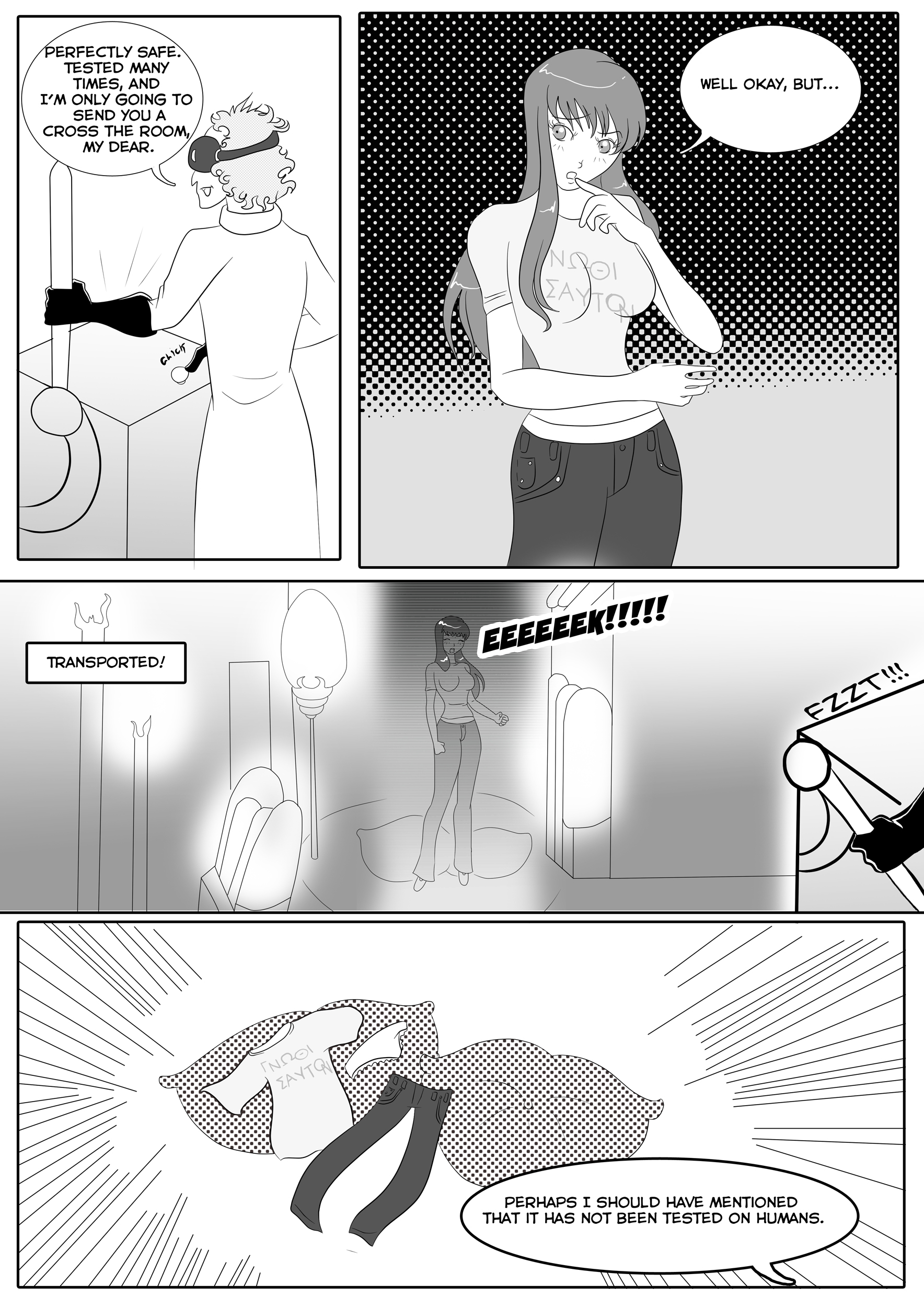 (Click on the image for full size.

Shrinking Stacey Comic Page Two by Lucy Fidelis and commissioned by Dr. Faustus of EroticMadScience.com is licensed under a Creative Commons Attribution-NonCommercial-NoDerivs 3.0 Unported License.)
If Gnosis College has a Human Subjects Research Committee, they must be really tearing their hair out on a regular basis. The conclusion tomorrow!