Over a year ago I essayed my very first short comix script over at ErosBlog, and repeated the attempt here at Erotic Mad Science.  It was a little "shrinking woman" mad science story.  And now it's finally no longer just words on a screen.  Thanks to the diligent work of Lucy Fidelis, a versatile Brazilian artist with a knack for visual storytelling, the script is now an actual short comic, and I couldn't be happier.  A very short comic, but you have to crawl before you can walk.
Here is the first page of three.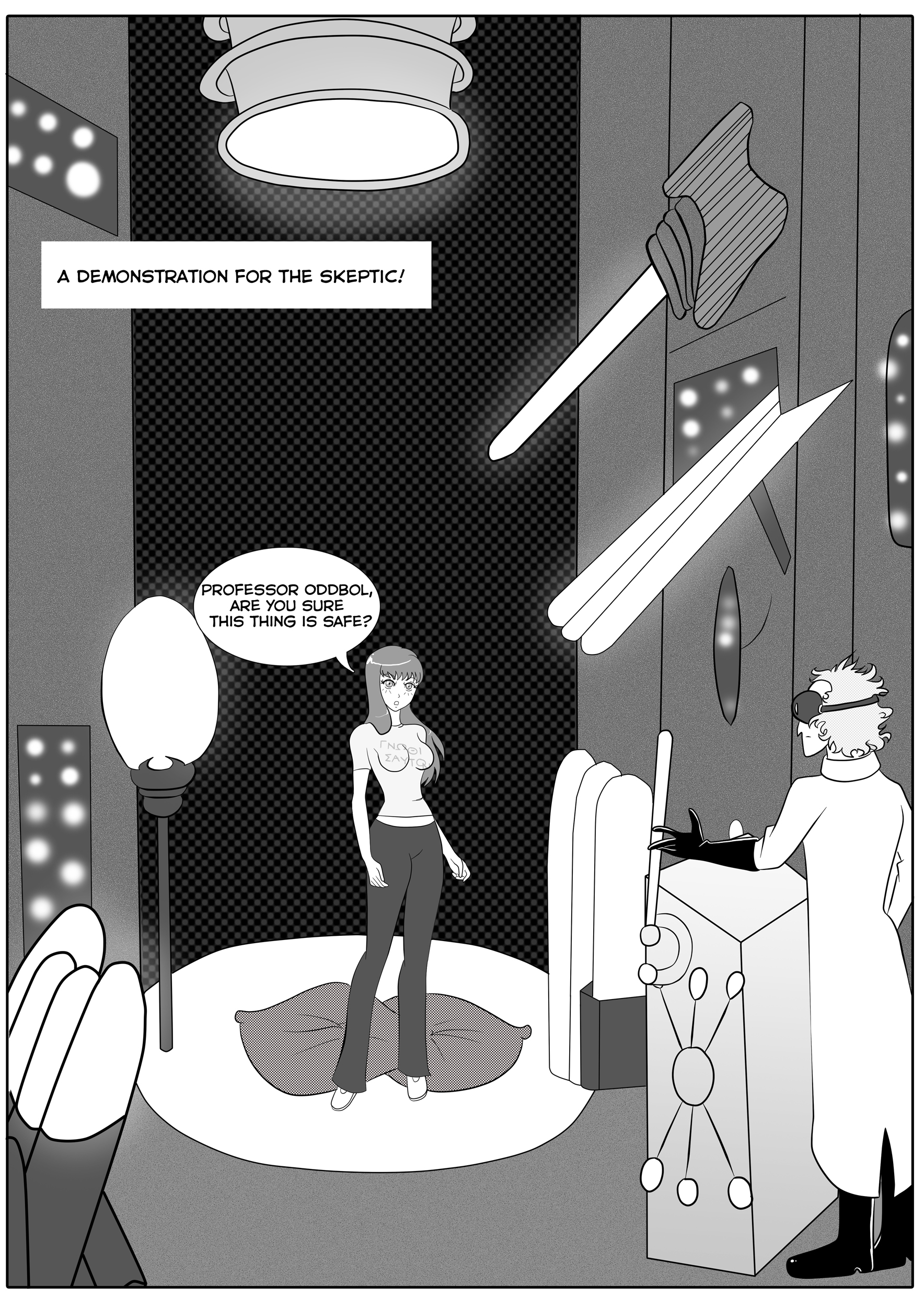 (Click on the image for full size.

Shrinking Stacey Comic Page One by Lucy Fidelis and commissioned by Dr. Faustus of EroticMadScience.com is licensed under a Creative Commons Attribution-NonCommercial-NoDerivs 3.0 Unported License.)
If you're interested in Lucy's fetching illustration, I encourage you to visit her DeviantArt profile here and see her portfolio here, and I do believe she is actively taking commissions.