Browsing over at Renderotica recently, seeking out clever folks using technology to make their own, I can across a very classy madlab by artist KristinF, which I present here with the kind permission of the artist.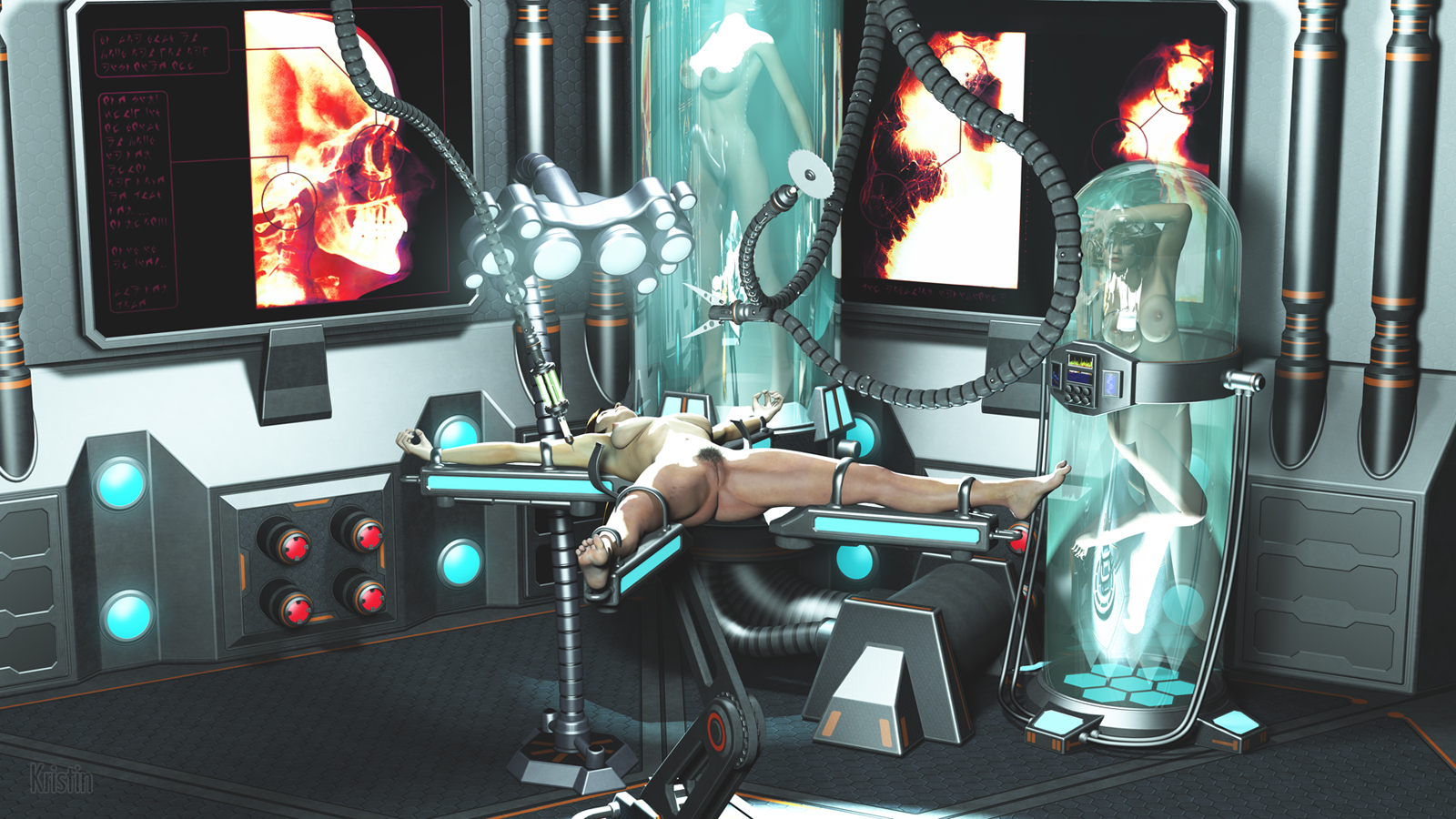 (Click on the image to see larger.)  This is mad science not playing around.  Not only do we have someone strapped to a table about to undergo…well, I'm not really sure what but I'm sure it will really advance human knowledge — and two tube girls.  Or perhaps one tube girl and one tube futanari, which would be even cooler.  Someone's been doing her homework!
To me, this is a triumph of the CG artist at work.  You can see more of KristinF's work either at Renderotica or by looking here at EroticIllusions, which I strongly encourage if you're a fan of this site.