Time for another short comic of Gnosis material, in this case taken from the beginning of Invisible Girl, Heroine and illustrated by Argentine artist Dark Vanessa, who in addition to producing the sort of fetching manga we see below does some gorgeous pin-up work which you can see at DeviantArt.
The story — if you recall — begins in an earlier Gnosis College parascript Progress in Research, in which technologist girl Maureen Creel unearths the fact that a Gnosis physics professor has invented an invisibility technology, which he is abusing in an obvious way.
At the start of Invisible Girl, Heroine, Maureen takes it upon herself to re-create the prof's technology for her own use.  I chose it as a short subject to develop into a micro-comic for two reasons:  (1) in itself it's about as simple a story as can be told:  protragonist encounters obstacles but overcomes them in the end and (2) it's sort of humorous, though obviously YMMV.
The manga: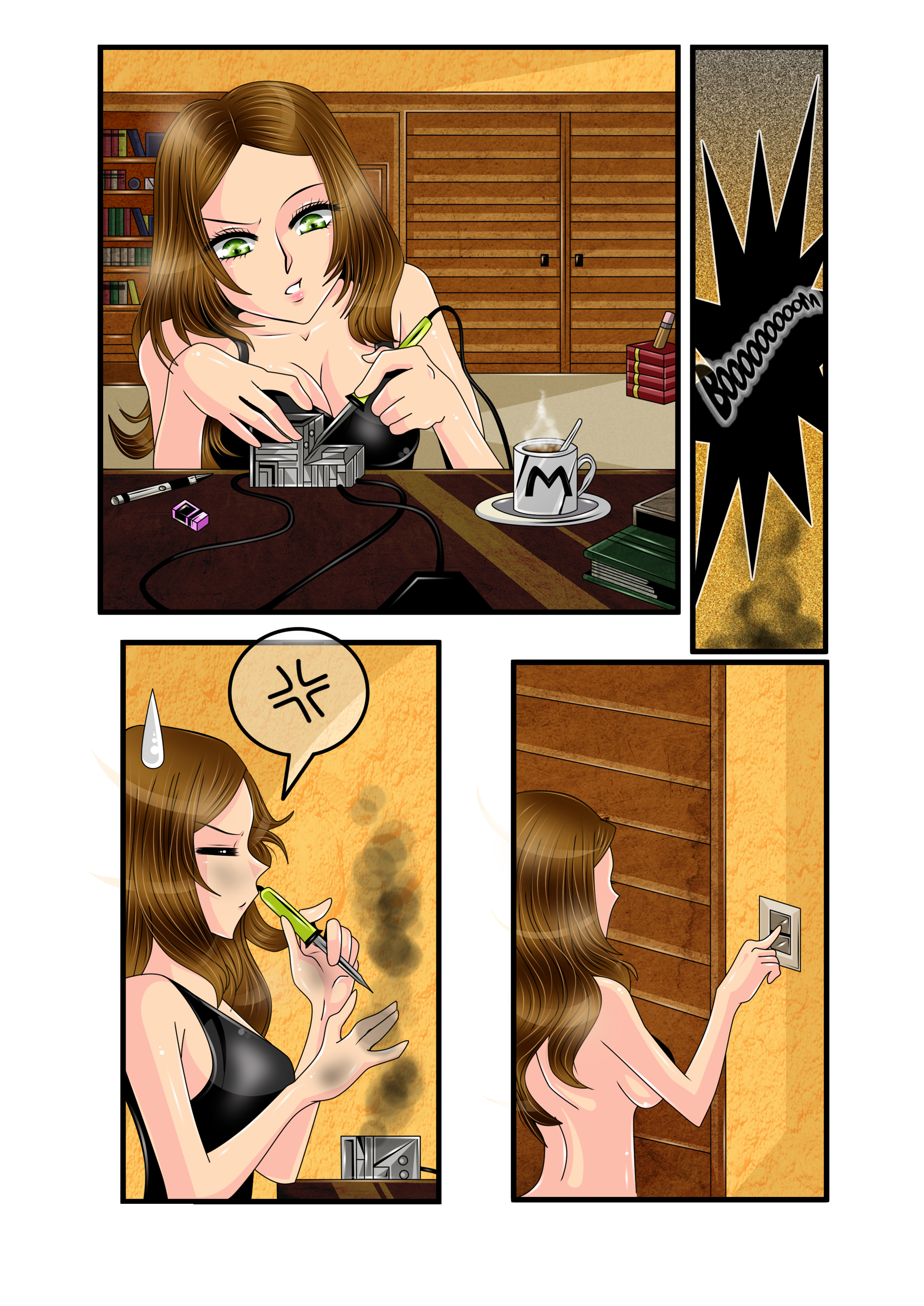 (Click on the image for full size.

Maureen's Reverse Engineering: Page One by Dark Vanessa and commissioned by Dr. Faustus of EroticMadScience.com is licensed under a Creative Commons Attribution-NonCommercial-NoDerivs 3.0 Unported License.)
Better luck next page, Maureen!