It's a great pleasure to be able to present another short comics series, this time adapted from The Apsinthion Protocol. Over the next five days we follow Nanetta Rector on her (impliedly) second trip through Professor Corwin's Apsinthion device, and even get to follow some of her thoughts through the process.  She's supported in this curious enterprise by her friend and roomate Moira Weir and Corwin's assistant Li Anwei.  Orgasmic dissolution…For Science!
The artist here is Lon Ryden, whose work on Penelope Pornstarr we've seen before here at Erotic Mad Science.  I'm impressed with Lon's work on this brief bit of adapted script and hope you are too.  Here is Page One.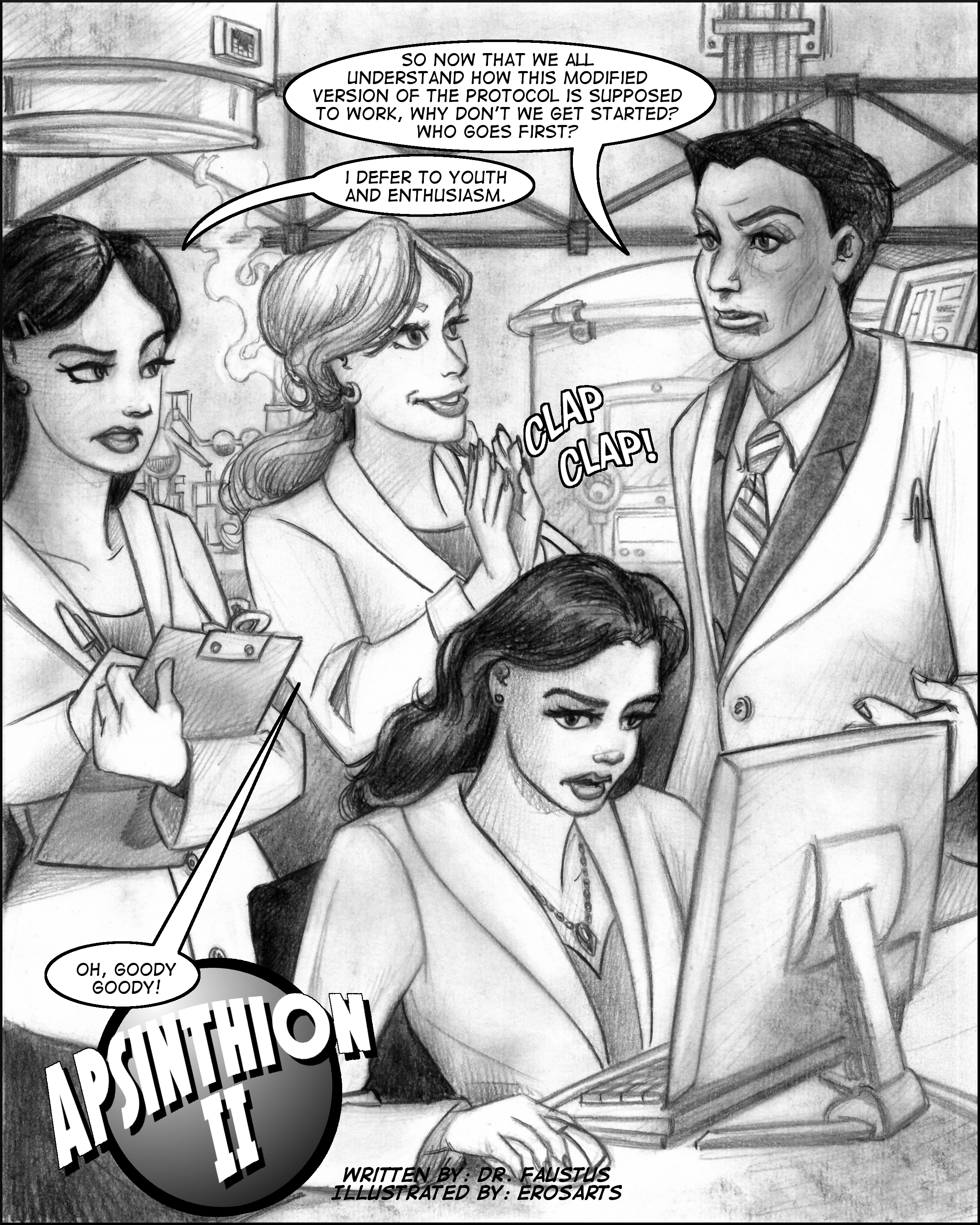 (Click on the image for full size.

Apsinthion II: Page One by Lon Ryden and commissioned by Dr. Faustus of EroticMadScience.com is licensed under a Creative Commons Attribution-NonCommercial-NoDerivs 3.0 Unported License.)
If you like Lon's work, I strongly encourage you to visit his site here and his DeviantArt page here.