A few weeks back I was delighted to present a live-action/3D art hybtid image, in which the lovely Asian Dyna provided the live model and talented artist (and frequent Erotic Mad Science contributor) Niceman provided the 3D setting. It is a privilege and a pleasure to be able to present another such image — same theme, different take:.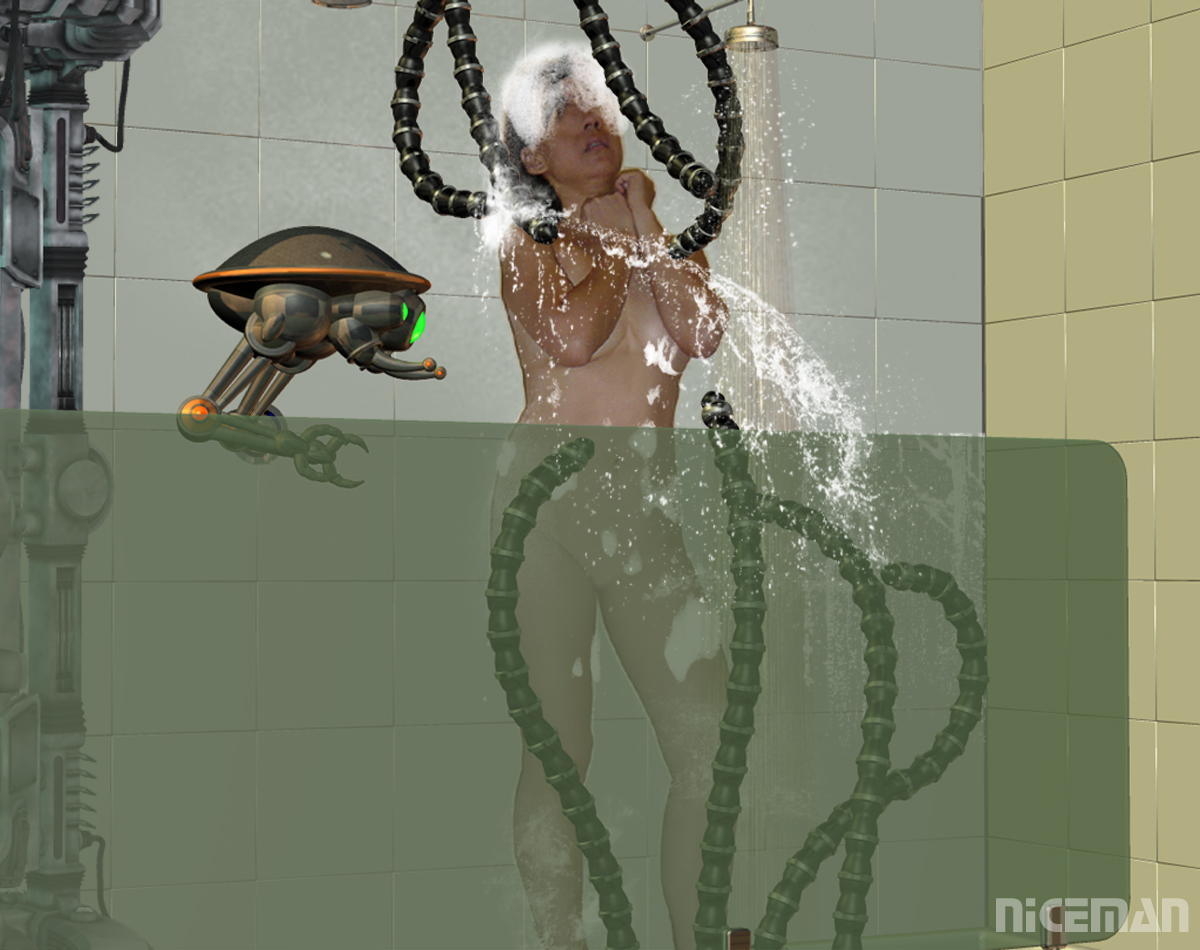 (Click on the image for full-size version.)

Dynawash Version 2 by by Niceman and Asian Dyna, commissioned by Dr. Faustus of EroticMadScience.com is licensed under a Creative Commons Attribution-NonCommercial-NoDerivs 3.0 Unported License.
The image is a variant of a contest image created by Niceman as part of the 2011 Alien Invasion Contest (!) over at Renderotica, and if you have a Renderotica login (or want to create one, which is well worth the effort) you can see Niceman's contest image here.