It has been there for a while, but if you haven't so far you should really drop in and pay The Velvet View a visit.  It's a general blog guilt around images of erotic (or at least, sensual) art, but it's worthy of special attention because site creator Alvaro has a real eye for the exquisite.
And yes, there's some stuff there that's definitely appealing to the thaumatophile.  An example: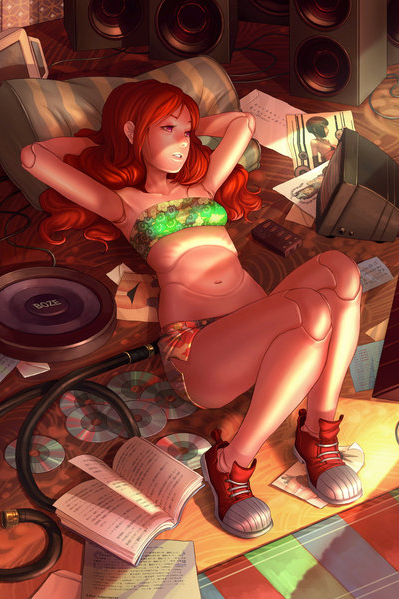 Not an image that hits you over the head with its eroticism…but one you can fall into with its level of detail.  It's "Marionette," by DA artist dcwj.