Another month, another chapter. I think this one represents some of Lon's best art yet.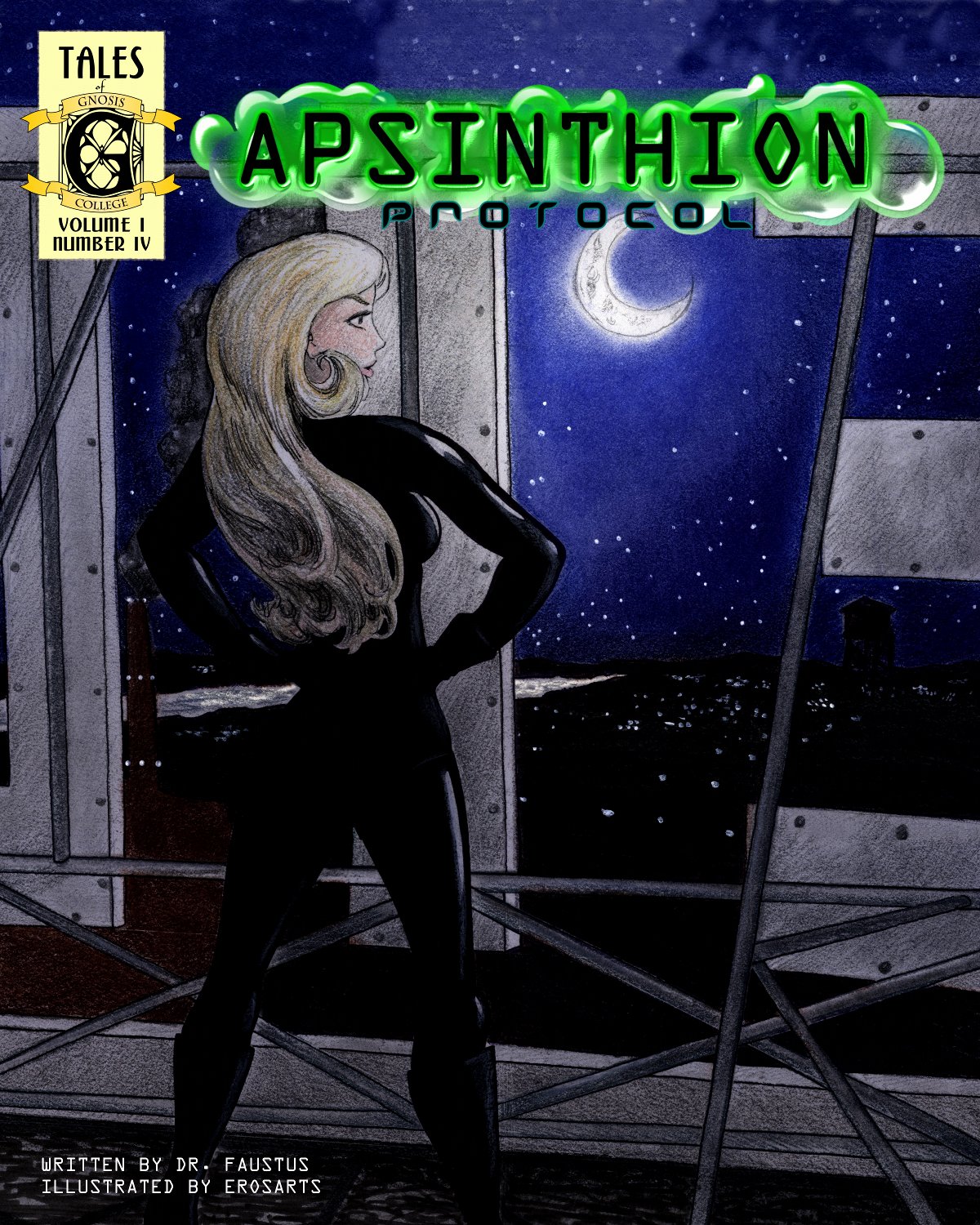 (Click on the image for larger size.

Apsinthion Protocol Chapter Four, Cover written and commissioned by Dr. Faustus of EroticMadScience.com and drawn by Lon Ryden is published under a Creative Commons Attribution-NonCommercial-NoDerivs 3.0 Unported License.)
By the merest chance, this post is the 500th to go up at EroticMadScience. Thanks for reading, everyone!