One of the many pleasures of running Erotic Mad Science is that I can share fun examples of people who are following their own inspirations, even (no, especially) when they're a bit odd.  And today I have one to share.
Distilling many pop-cultural inspirations, of which perhaps the most central was an outrageous 1966 spy-thriller Kiss the Girls and Make Them Die (very hard to find, though there is a trailer on YouTube), writer John Villalino has been busy creating his own comics series, Pretty Vacant.  And it's a blast!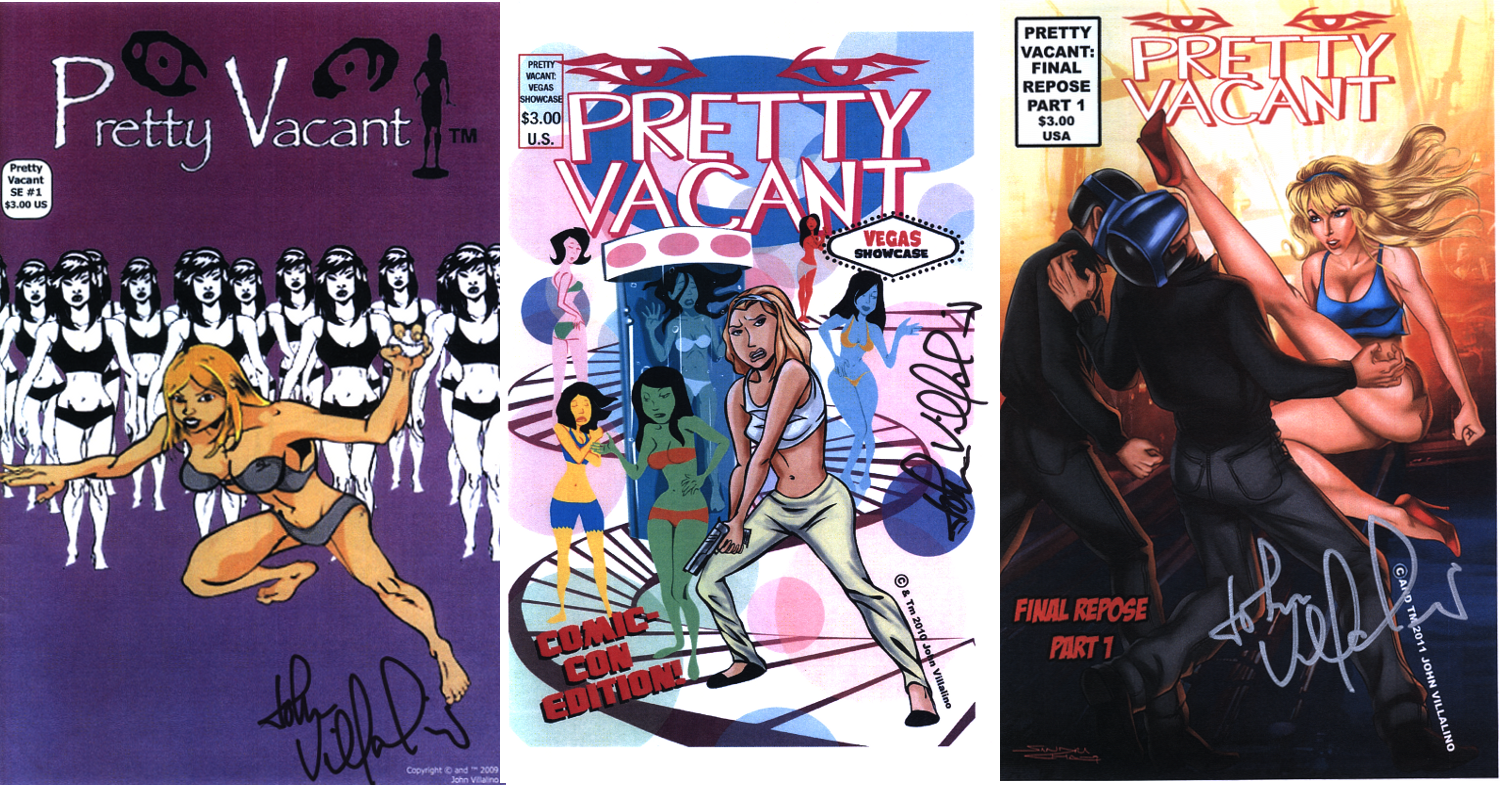 Gorgeous athletes are disappearing, only to show up in images as astonishingly lifelike mannequins produced by the shady Still Life Corporation.  I don't want to give away spoilers on the plot, except to note that something very A.S.F.R.-ish is going on…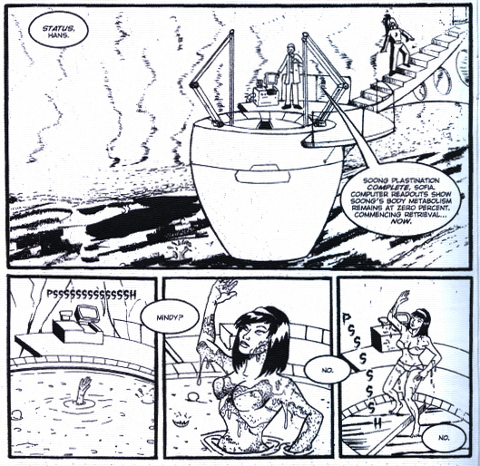 Uh oh.  Will an athlete heroine and a heroic accountant (yes, heroic accountant) be able to save their friends from a fate prettier than death?  Well, you'll have to read the comic to find out.  You can get in touch with John Villalino via his contact page here.
As for Kiss the Girls…  embedded for your convenience.