It is a privilege and a pleasure to announce that Lon Ryden, the devoted illustrator of the Tales of Gnosis College, is now posting out uncensored versions of his comic alien-abduction bondage series They Want Our Women.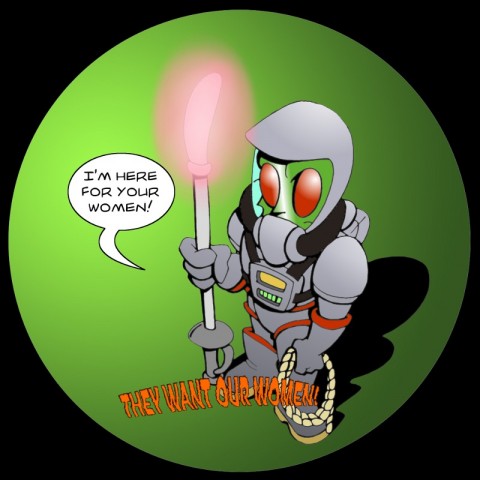 See unlicensed mad science in action!  See captive lovelies probed in ways that offend both God and Nature!  See stuff considered way to spicy for DeviantArt!  And it's all at a dedicated new site which you can reach directly from this link.  Also, in honor of the momentous occasion, I've put up a permanent redirect page for the art right here at Erotic Mad Science.
Lon expects to be putting up a new image every few days or so, so do head over and enjoy the spectacle.  And note that if you like what he's doing, you can get original, physical, hold-in-your-hands, frame-and-put-on-your-wall art from Lon here (hint, hint).
And if you are a comely female, watch out for those Little Green Bastards!